The Takeaway
Report Links Government Neglect to Deaths of Hundreds of Florida Children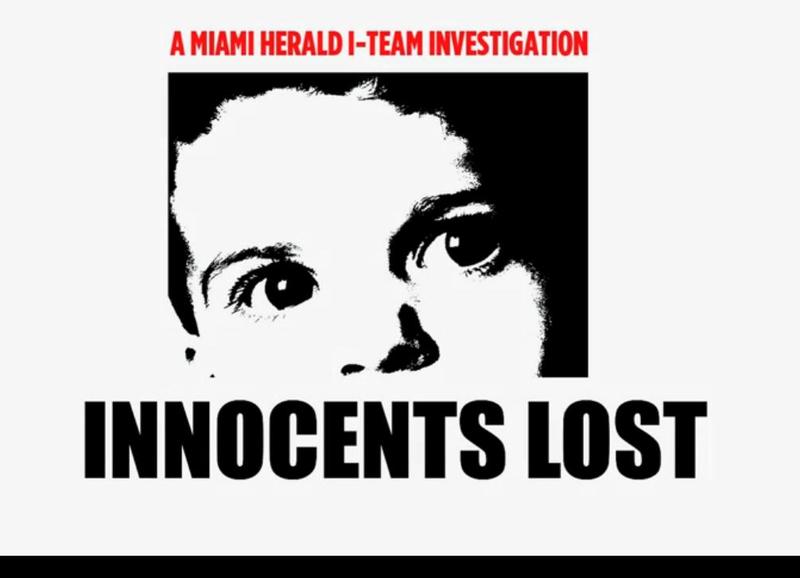 An impulse to protect families in child custody cases seems to have put some children at risk in the state of Florida. It's a story in the Miami Herald that couldn't be more tragic.
The Herald documents the history of the Florida Department of Children and Families (DCF) losing children in domestic situations that were understood to be risky. The paper contends that once the state cut down on protections for children in troubled homes, deaths soared.
After sorting through six years of DCF files, the Herald reveals that at least 477 children died of abuse or neglect—even though their homes had already been investigated and flagged by the state. The vast majority of victims were under 5-years-old, and over 70 percent were under 2 years of age.
According to the Herald, the DCF under-reported by as many as 39 children in a given year—the report says that lawmakers could have committed more money to address the problem, had they known its full scope. Instead, they cut funding.
Were these deaths preventable? Were these children betrayed by the very state agency that was charged to protect them?
Carol Marbin Miller, an investigative reporter for the Miami Herald who worked on this report, joins The Takeaway to explain.
"There has been, really, a sad procession of children who perished after the state child protection agency had at least one opportunity to intervene meaningfully," says Marbin Miller.
While all of these 477 cases are heartbreaking, Marbin Miller says that two stand out for her.
"In 2008, a baby by the name of Kyla Joy Hall was killed by her father," she says. "Kyla had ended up in the hospital with a skull fracture and some other injuries that the state child protection team, which is a group of doctors that evaluate children for evidence of abuse, determined to be inflicted. At first the child protection agency removed Kyla from her parents, but at some point the mother surrendered her rights and the agency inexplicably gave this baby back to her father."
Marbin Miller says that shortly after baby Kyla Joy was released to her father, she ended up back in the hospital with a ruptured heart and a "pulpified" liver. Just two months shy of her second birthday, Kyla Joy died on November 1, 2008. According to the Herald's profile of Kyla Joy, "doctors said the toddler's injuries were so severe that it wold have taken a 'force greater than that of a horse kick' to have caused the ventricular rupture she suffered."
The other horrific story that stands out to Marbin Miller is one that was similar to that of Kyla Joy, but happened five years later.
"In the fall of 2013, another newborn by the name of Logan Hancock ended up in the emergency room with a cracked skull that also was determined to be the result of inflicted abuse—it was a depressed skull fracture which usually occurs when someone uses blunt force on a child's head," says Marbin Miller. "Once again they decided to terminate the parents' rights, but changed their minds quickly. Inexplicably, the child was returned."
Within a few weeks of being returned to his parents, baby Logan Hancock was back in the hospital with another skull fracture—this time fatal. He was just two months old when he died.
"It appears that over a long period of time, they don't seem to learn from mistakes," says Marbin Miller of the DCF.
According to Marbin Miller, about 10 years ago Florida child welfare administrators implemented a very vigorous, very intensive program called Family Preservation, which is designed to reduce the number of children taken into state care as a way to not only preserve government resources, but to keep families together as much as possible.
While Federal law and state law in Florida say that preserving the family is not necessary when there is evidence of egregious abuse or when chronic addiction renders a parent unfit, Marbin Miller found that was not the case in Florida.
"In Florida, we clung to an almost unforgiving type of family preservation over a decade—even when the evidence mounted that it was not sound public policy," she says. "What we did in Florida was we kept children in these very, very dangerous homes, but we didn't implement services in those homes to mitigate risk. We didn't have the resources, so we were leaving children with dangerous parents with no safety net. The consequence of that was that child deaths increased dramatically, particularly with regard to small children—infants and toddlers—who had no ability to protect themselves."
According to the report, drugs or alcohol were linked to 323 deaths, but state legislators have cut money for treatment programs. Instead of having parents get treatment or counseling for their problems, many parents were asked to write "Safety Plans," or promises to sin no more. Many of the pledges carried no meaningful oversight.
Listen to the full interview above to hear why a 2010 Florida law changed the definition of child neglect deaths and how this led to the appearance of a declining rate of neglect deaths. 
Watch a video of the Miami Herald's findings below. Click here to see the full investigative report.