SchoolBook
Report Highlights Overlap Between Stop and Frisk and Suspensions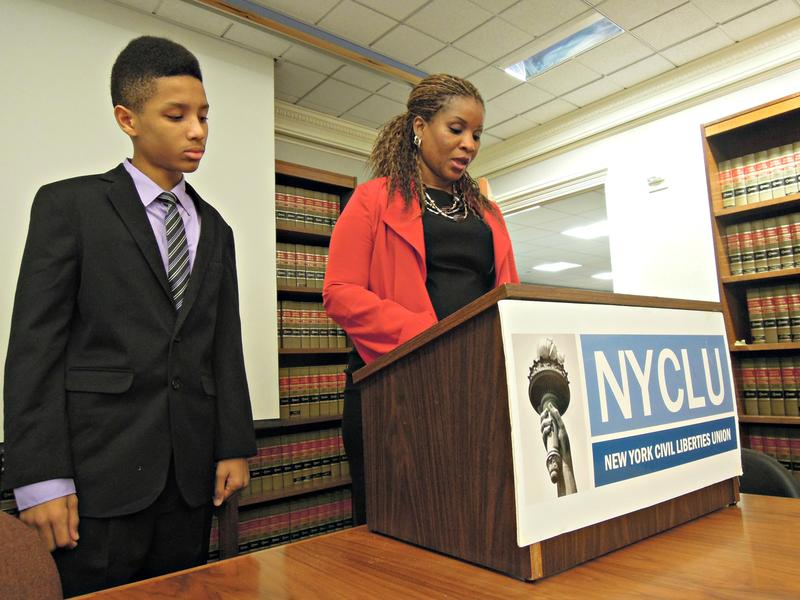 Students who live in neighborhoods where they are more likely to be stopped and frisked by the police are also more likely to be suspended from school, according to a new report released Tuesday from the New York Civil Liberties Union.
The report refers to neighborhoods such as East New York and Brownsville in Brooklyn; Mott Haven in the Bronx; Jamaica in Queens; and Harlem in Manhattan, saying that young people from these neighborhoods are exposed overly punitive policies.
"It's critical that policy-makers and the public understand that the impact of their policies is hurting the same group of people over and over again," said Donna Lieberman, executive director of the N.Y.C.L.U.
The full report can be read here.
The N.Y.C.L.U. obtained suspension data from the Independent Budget Office and stop-and-frisk data from the NYPD to map police stops of school-age youth according to police precincts and suspensions according to students' home zip codes.
The map above highlights police stops of school-age youth by neighborhood. The map below shows students' home zip codes with the highest rates of suspensions. (Courtesy of the N.Y.C.L.U.)
The N.Y.C.L.U.'s report also highlights disparities in suspension rates, an ongoing trend.
Black students, who make up less than a third of students citywide, account for about half of all suspensions. Students with disabilities receive suspensions at about twice the rate as their peers without disabilities.
The Department of Education notes that it has put emphasis on alternatives to suspension in recent years, and that suspension rates overall are on the decline.
"We have been working with schools providing a safe, nurturing environment to address issues before they escalate," said Marge Feinberg, a D.O.E. spokeswoman. "We provide schools with training on peer mediation and conflict resolution and we continue to see suspension rates go down since 2006 when we began fully operationalizing our suspension data collecting system. The NYCLU is not comparing apples to apples."
But Josiah Kennedy, now a ninth grader, and his mother described how he was bullied consistently while in middle school at I.S. 204 in Queens.
The bullying continued despite her complaints, said Melida Kennedy, which led to Josiah's depression and acting out in school. After multiple angry outbursts, he received a 90-day suspension. Eventually, the suspension was overturned.
"Honestly, I don't think that this will ever change," said Josiah. "But, you know, I still believe that we could stop it for a moment. At least give kids a fair chance to get an education," he said.