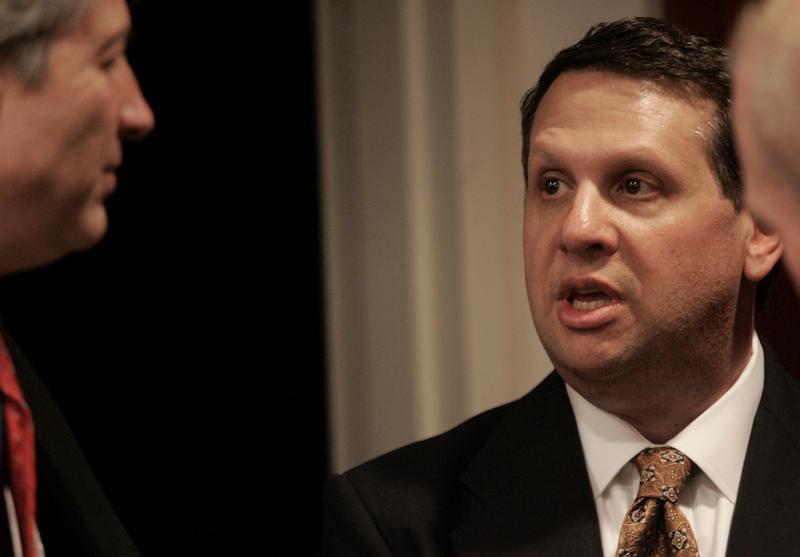 A controversial appointee of Governor Chris Christie has resigned from the Port Authority of New York and New Jersey, just as lawmakers are stepping up scrutiny of alleged politically-motivated closures of the George Washington Bridge by the Christie aide.  The Record of North Jersey is reporting that David Wildstein has said the closures have "been a distraction," and that he's decided to "move on."
Wildstein, a former Mayor of Livingston New Jersey, has been a close Christie ally — indeed he went to high school with Christie. For years, he was an editor and columnist for the blog Politicker NJ under the pseudonym "Wally Edge."
The Wall Street Journal first reported Wildstein's ordering of the closures in November, two months after they occurred. The week-long traffic back-ups prompted a furious response from Pat Foye, the PANYNJ's executive director, who is a Cuomo appointee. Foye called the closures "abusive," and called them potentially illegal in an internal email. Foye said the closures, which were made without proper notice to emergency officials, could have resulted in loss of life.
Some Democrats have charged the action, which was made outside of normal Port Authority channels, was politically-motivated retribution against the Democratic Mayor of Fort Lee, who did not endorse Christie for re-election.
Last week, a Democratic Assembly member, Jim Wisniewski, considerably upped the ante by issuing a subpeona to Foye and demanding a host of documents. Foye has agreed to testify in Trenton on Monday, and Wisniewski subsequently subpeonaed two other officials.
News of the resignation came late Friday — a common time officials use for burying unflattering news.