Rent Guidelines Board Proposes Historic Rent Freeze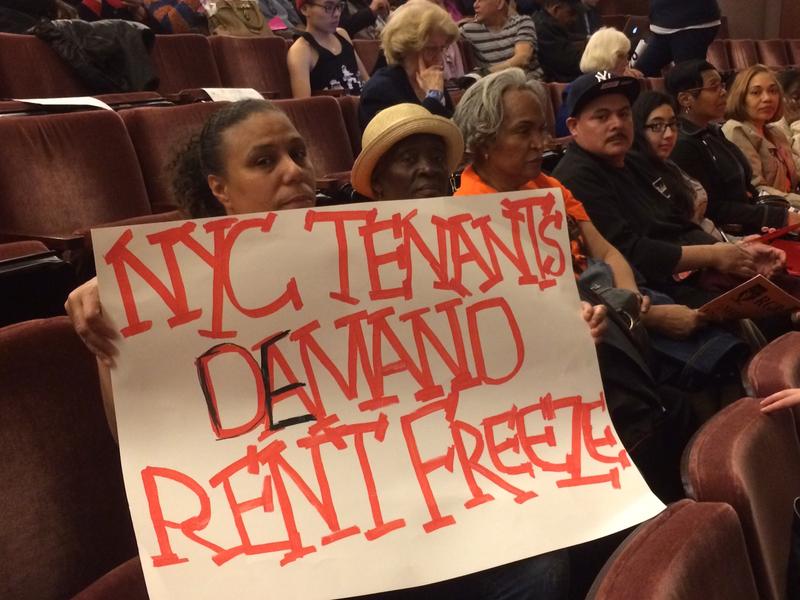 The city's Rent Guideline Board took the unprecedented step of proposing a year-long rent freeze at the city's rent-regulated apartments. The board took a preliminary vote on Monday night at a raucous public meeting attended by hundreds of tenants and tenant advocates, many of whom pushed for a rent rollback.
"It feels like a really, a huge moment in the history of New York," said Harvey Epstein, one of several board members who were appointed by Mayor Bill de Blasio. "We have the potential to get a rent freeze. We've never had that since 1969 [when the RGB was formed], so we have 45 years of history to look at."
The board voted to raise one-year leases by zero to three percent, and by 0.5 to 4.5 percent for two-year leases. Tenant advocates and owners alike say that historically, the final increase has tended to the lower end of the range.
Landlords opposed the proposal, arguing that it doesn't take into consideration rising operating expenses at buildings.
"Without adequate rent increases, owners cannot be expected to repair their buildings and maintain affordable housing," said Joseph Strasburg, the president of the Rent Stabilization Association, which represents 25,000 owners.
One building owner, Roger Melzer, said, "Real estate taxes are going up, water and sewer is going up, operating expenses are going up, fuel costs just skyrocketed this year with the severe winter we had."
The final vote will take place June 23, after six weeks of public input.