The Takeaway
With U.S. Help, Saudi Airstrikes Lead to Civilian Carnage in Yemen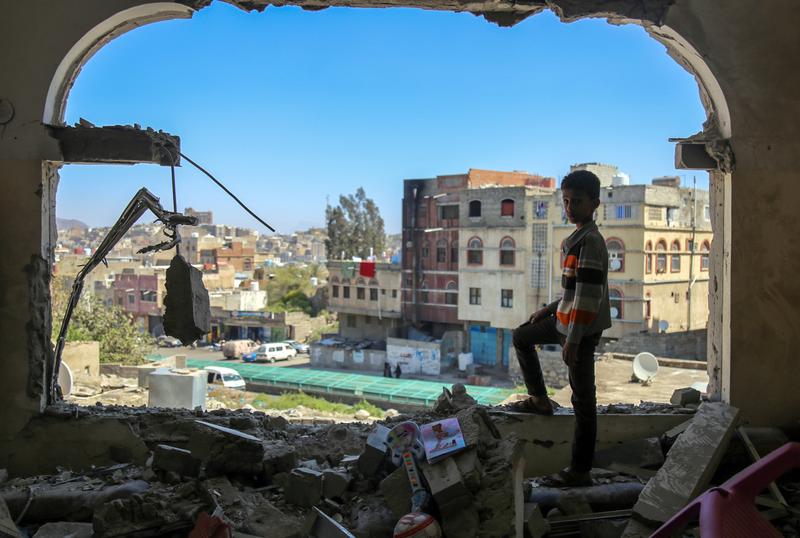 Click on the 'Listen' button above to hear this interview.
The constant sound of airstrikes have become an all too familiar soundtrack for the people of Yemen, who have endured countless Saudi-led aerial bombardments over the last year and a half.
The strikes, aided by weapon sales from the U.S. and Britain, are an effort to defeat the Houthis rebels, a group that is loyal to former Saudi President Ali Abdullah Saleh, who was unseated during the Arab Spring uprising in 2011. But these airstrikes have had a catastrophic impact on civilians as the humanitarian situation worsens.
Yesterday, air strikes at a Doctors Without Borders facility in Yemen left several people dead. This comes on the heels of similar airstrikes on a school and food factory which left more than two dozen dead, mostly women and children.
The renewed airstrikes in the region come as a result of failed U.N. peace talks and increasing attacks on Yemeni fronts and the Saudi border by the Houthis and the Zaidi Shia rebel group, who are battling beleaguered Yemeni President Abed Rabbo Mansour Hadi and his forces.
Iona Craig is an investigative journalist with The Intercept and winner of numerous awards, including the prestigious Orwell Prize for Journalism, for her reporting on the conflict in Yemen. She explains that Iran and Saudi Arabia fueling the displacement of 3 million people. Click on the 'Listen' button above to hear the full interview.