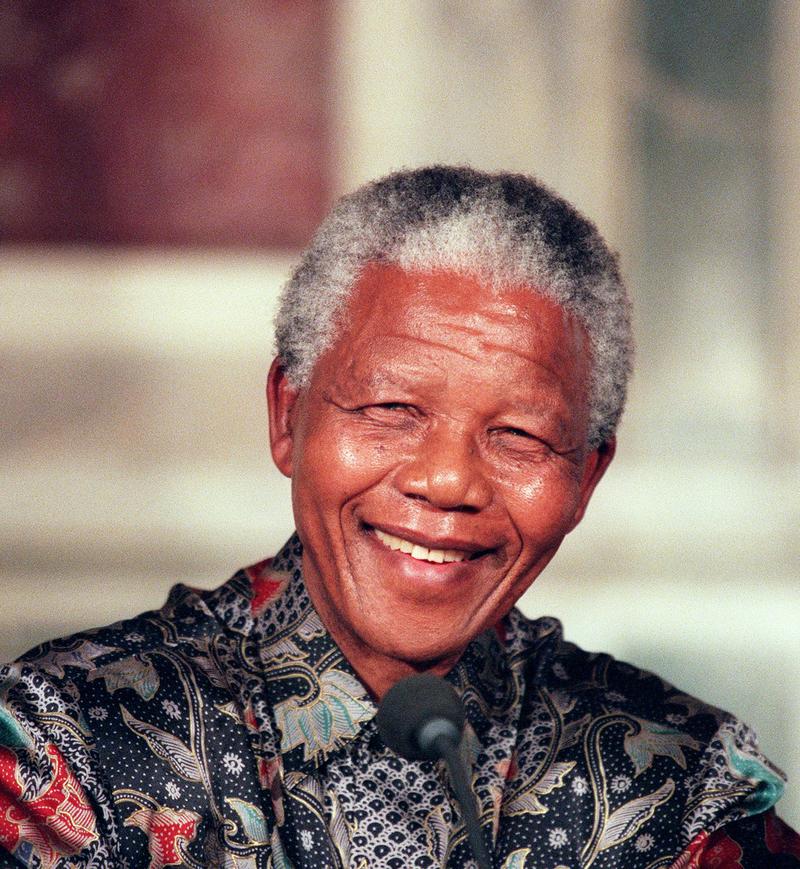 Nelson Mandela, South Africa's first black president and a treasured symbol of hope in the struggle against racial oppression, died Thursday at 95.
Born in a country that saw him as a second-class citizen, Mandela was convicted of treason by the white minority government and spent 27 years in prison. After his release in 1990, he led the African National Congress to victory in 1994 -- the first fully democratic election in South African history -- becoming one of the world's most respected statesmen and icons.
Unsurprisingly, Mandela stirred musicians from all over the world to write songs about apartheid and the political strife of the times, and Mandela's inspiring life. To reflect on the impact and importance of Nelson Mandela, Soundcheck has put together a collaborative Spotify playlist of songs that honor and remember him.
If you wish, feel free to add some of your favorites to the list, or make song suggestions in the comments section below.