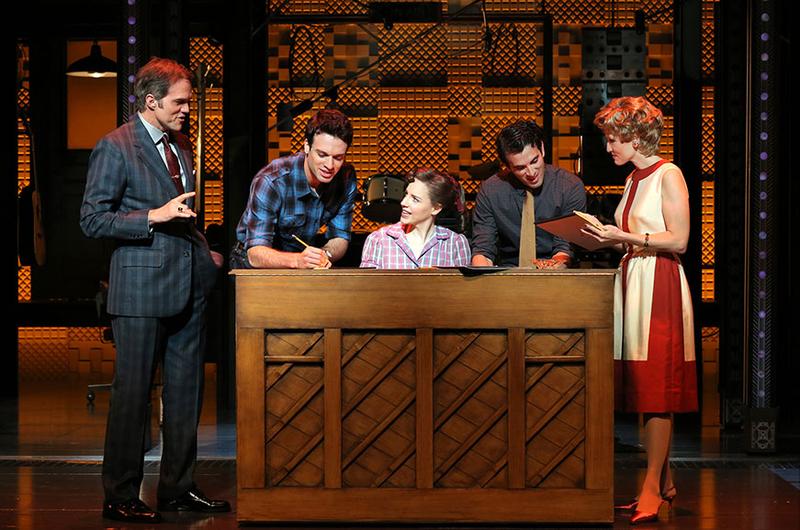 Because of the Tony Award-winning musical Beautiful, Gerry Goffin's name recognition at the time of his death yesterday, at 75, was higher than it had been since the 1960s. That's when he and his first wife Carole King burst onto the American music scene with a string of enduring hits.
Goffin and King were an unusual team -- two teens from Brooklyn who married young (probably too young, as the musical suggests) and hit the charts in fairly short order with the perennial favorite "Will You Love Me Tomorrow" (often called "Will You Still Love Me Tomorrow"), which became a number one hit for The Shirelles and has been covered many times since.
Carole King wrote the music and Gerry Goffin wrote the words. That too was unusual. Usually, the woman wrote the words and the man wrote the music. Actually, in most cases the man wrote the words and another man wrote the music, but my point is that Goffin and King were not typical of the hit-making writers based in New York's Brill Building.
Goffin could write lyrics for complete nonsensical novelty songs, like "Who Put The Bomp (In The Bomp, Bomp, Bomp)," written with his friend Barry Mann, or he could write simple yet poetic texts for songs like "Up On The Roof."
Goffin wrote some songs with Michael Masser that became big hits in the '70s and '80s. You can easily find them online; I'll just say that I hated almost all of them. But in the '60s, he wrote lyrics for songs that have become a part of our common culture as Americans: "One Fine Day," "The Loco-Motion," the controversial "He Hit Me (It Felt Like A Kiss)," "Go Away Little Girl," "(You Make Me Feel Like) A Natural Woman," "Some Kind of Wonderful," and many more.
And he made another, perhaps inadvertent, contribution to music history: when he left Carole King at the start of the '70s, it led to King writing about her experience in a series of songs that became Tapestry, one of the best-selling albums ever.
After his death yesterday, Carole King released a statement calling Goffin "a good man and a dynamic force." Gerry Goffin had approved the story told in Beautiful, despite being the closest thing to a "Bad Guy" in the musical. So in a sense, it too was a kind of Goffin and King collaboration, over forty years later.