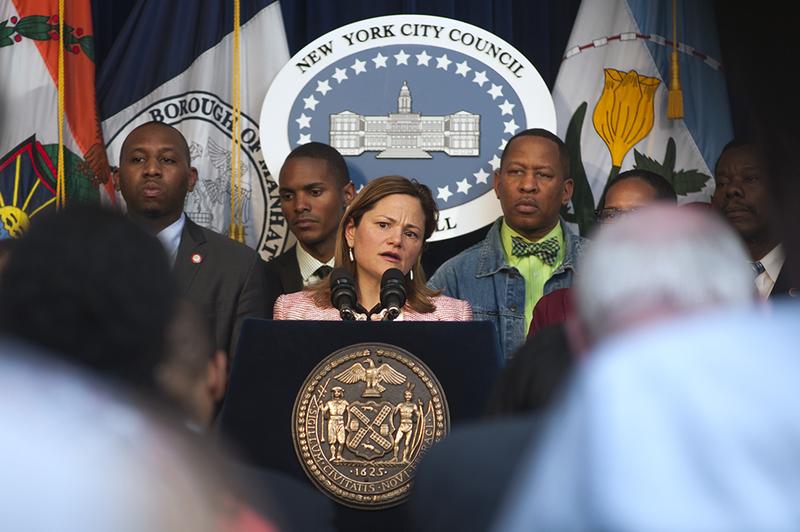 The discretionary funds process was overhauled this year by Council Speaker Melissa Mark-Viverito. We dig into the data to see how different council members spent their (your) money with Jeff Mays, DNAinfo political reporter. Nigel Chiwaya, DNAinfo visual journalist, dug into (and visualized) the data set of every discretionary fund to identify patterns and will help listeners do the same in the open data set on our site.
---
Want to Help Investigate Council Member Items?
We're working with DNAinfo to take the huge data set of council discretionary spending, and asking you to look into it and tell us what you find. Here's how.
1) Using the widget below, generate a random number (1-52) for yourself. These correspond to council members (which we've organized alphabetically).
2) Go into the open google doc and find your assigned number, which corresponds to a council member. Find the Google doc here. 
Curious about who each council member is? Here's a full list of this year's members. 
3) Look at the items related to your assigned member, and tell us what you find. Things to look for:
Patterns in the spending. (The DNAinfo guide above also helps on this front)
Particularly interesting groups.
Vague-sounding organizations.
Outliers - either very large or very small donations.
Anything else that catches your eye!
4) In the "Add Notes" column of the Google doc, add your thoughts. Or, post in the comments page below.
And thanks! We'll see what we find, and follow up accordingly.