The Takeaway
Gaza: A Day of Rage & The Search for a Cease-Fire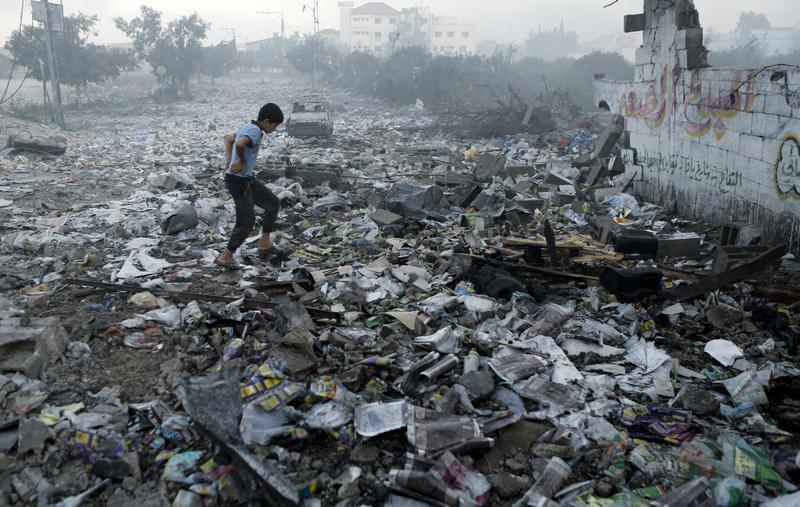 Eighteen days into this latest conflict, and the number of dead Palestinians now tops 800 and dozens of Israeli's have died. In Gaza and on the West Bank, the authorities are expecting huge protests on what some are calling a "day of rage."
Nowhere is there more need for some kind of halt to the violence than Gaza. Of the entire population, almost 1 in 10 people are now thought to be seeking shelter in U.N. runs schools.
Yet even there, people are not safe. A strike on one school yesterday killed at least 10—and a United Nations relief official told our partner The New York Times that more than 70 of the agency's schools, hospitals, and offices in the region have been damaged. As the violence intensifies, international aid workers are finding it increasingly difficult to continue doing their job.
Could this attack be the turning point that prompts relief workers to leave the region? Here to weigh in are  Kristen Chick, journalist in Gaza has witnessed the conflict's toll there firsthand, and Christopher Gunness, the director of advocacy and strategic communications at the United Nations Relief and Works Agency for Palestine Refugees.