25 Years After Riots, Community Relationships in Crown Heights Are Complicated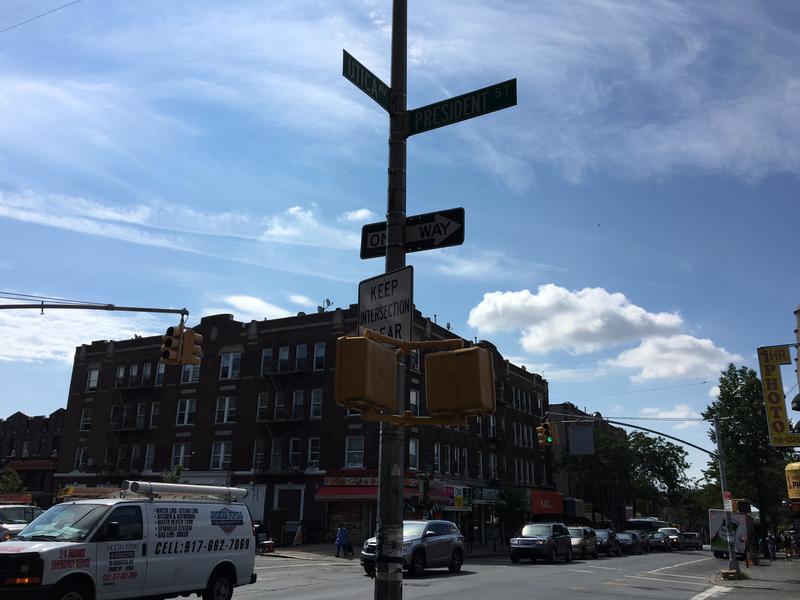 This weekend marks the 25th anniversary of riots that shook Crown Heights for three days. Simmering tensions between the black and Orthodox Jewish communities and the police erupted on Aug. 19, 1991 after a car crash killed a 7-year-old black child, Gavin Cato. A Jewish man from Australia was later stabbed to death.
Now, the neighborhood is undergoing rapid gentrification. 
Richard Green, a neighborhood leader with the Crown Heights Youth Collective, told WNYC that the relations between black and Jewish residents are now a "beacon on the hill." Rabbi Chanina Sperlin, another community leader who spoke on air, agreed.
But Orlon Prosper, 38, who grew up in Crown Heights and still lives there, said the two communities got through that time, but never really connected. He thinks the area's rapid gentrification puts a further strain on those relations.
"I just saw the sheriff going into a building across the street. When you see that here you know someone is being forced out," he said. "But you know when that person goes out, the rent is going to go up and someone else is going to come in that has the resources but does not necessarily look like that person."
Kacey Byczek, 26, a self-described gentrifier, says she has lived in New York City for eight years and Crown Heights for five. She has tatoos and a dog, and works for a non-profit. She said she's aware of her place in this ecosystem.
"I try to support local businesses, I try to be mindful of saying hello to people regardless of who they are what they look like," she said. 
But she's realistic about her effect on the neighborhood: "There's racism in apartment renting, unfortunately, and that complicates things for people who grew up here or people who have lived in my building for 60 years who see themselves as being pushed out by white gentrifiers."
Not everyone who leaves is priced out. Maya, 26, who declined to give her last name, was only a toddler during the riots. She's Jewish and her family lived across the street. Now she lives in Mill Basin, but still comes back to see relatives in the area. She doesn't think the two communities have any tension.
"We're part of each others' lives because we live on the same block, but we don't go to church, they don't go to synagogue," she said. "I'm happy the way it is...we co-exist, we live peacefully, I say hi to them, they say hi to me, I don't think there's any anti-Semitism, I don't think there's any racism."
On nearby Eastern Parkway near the subway stop, there's a bustling trade in used books, purses and cold drinks. It's one place where there's something for everyone. Gladys, who declined to give her last name, sells purses and head scarves there. She said she gets as many Jewish as non-Jewish customers.
"The relationship, as I see it is good," she said. In fact, she's even danced with her Jewish neighbors.
"Yeah, they dance around here the Jewish, the black, we play around here together," she said.