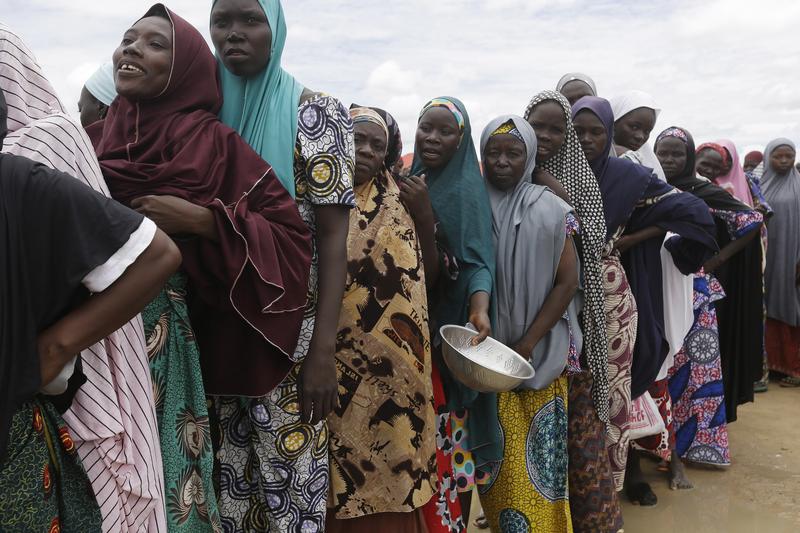 Over the last six years, Boko Haram extremists have inundated northern Nigeria and the surrounding Lake Chad region. They have destroyed villages, executed and recruited men and boys, and have taken women and girls - voluntarily and against their will - as wives and household slaves. In their wake, approximately 20,000 people have been killed and many women and children have been displaced.
The women who are recaptured or rescued from Boko Haram territories, often referred to as the Wives of Boko Haram, are placed in safe houses in Maiduguri, a city in northeastern Nigeria. There, government officials, humanitarian agencies and NGOs, like Borno Women Development Initiative (BWDI), have been working to de-radicalize and reintegrate them back into society.
This process is easier for some women than others.  The ones were taken against their will seem to gain acceptance the fastest while the women who married Boko Haram fighters voluntarily have a harder time. They are feared to have bombs, leading some to say they should be treated like criminals.
Fatima Askira started BWDI in 2013 as a social media campaign to collect clothes for the displaced women. After witnessing some of them struggle to be accepted by their communities and families, the scope of BWDI expanded to help these women through education and empowerment training. She shares her story on this segment.