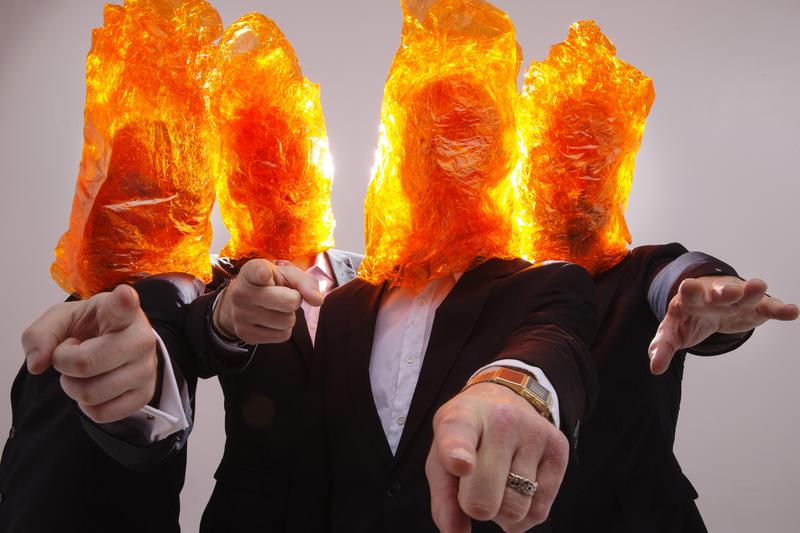 Hear ensemble music led by the sounds of wind instruments like clarinet, saxophone, and bass clarinet, along with a little bit of brassy-ness from trumpets and trompbones.  There's music from England by the jazz-rock-electronica quartet Get the Blessing, from their recent release, "Lope and Antilope."  Portishead fans take note, the bass player and drummer are Jim Barr and Clive Deamer, respectively. (Fun Fact: since 2012, Deamer has been Radiohead's second live drummer.) Also, hear a soaring saxophone in a piece from the Portico Quartet, whose rhythm section includes the hang. Then, listen to music featuring bass clarinet by Parisian-born Brooklyn-based composer Daniel Wohl as well as an arrangement for trumpets and trombone of music by Wayne Horvitz.
Plus, saxophone player/composer Sarah Manning colors both outside and inside the lines of post-bop jazz, folk, and chamber for her work, "Copland on Cornelia Street."  She wrote it, along with the record, "Harmonious Creatures" in the woods of the MacDowell Colony where she was a Fellow in October of 2012.  Not to be outdone, listen also for the Danish chamber-jazz-folk of Girls in Airports, and the similar mix of sounds in the Portland, Oregon-based ensemble The Ocular Concern.
PROGRAM #3575 Reeds lead (First aired on 3/11/2014)  
ARTIST(S)

RECORDING

CUT(S)

SOURCE

Daniel Wohl & TRANSIT

Corps Exquis

Insext, excerpt

New Amsterdam NWAM048
newamsterdamrecords.com

Get the Blessing

Lope and Antilope

Quiet [6:00]

naimcd199
www.naimlabel.com

Portico Quartet

EP 2

Train to Montauk [6:16]

Real World Records
realworldrecords.com

Daniel Wohl & TRANSIT

Corps Equis

Insext [6:36]

New Amsterdam NWAM048
newamsterdamrecords.com

Girls in Airports

Kaikura

Broken Stones [4:02]

Mawimusic 6
www.girlsinairports.net or download from iTunes

Sarah Manning

Harmonious Creatures

Copland on Cornelia Street [5:56]

Positone Records
www.posi-tone.com

The Ocular Concern

Sister Cities

Lafayette [4:20]

The Westerlies

Wish the Children Would Come On Home – the music of music of Wayne Horvitz

Waltz from Woman of Tokyo [3:28]

Songlines SGL 1606
www.westerliesmusic.com
www.songlines.com

Robert Marcel Lepage

Canard Branchu

Fondation: d'où venons-nous? [2:00]

Ambiances Magnétiques AM 216
www.actuellecd.com

Get the Blessing

Lope and Antilope

Hope (For the Moment)

See above.