Studio 360
Redesign Challenge: Bring Joy to the Everyday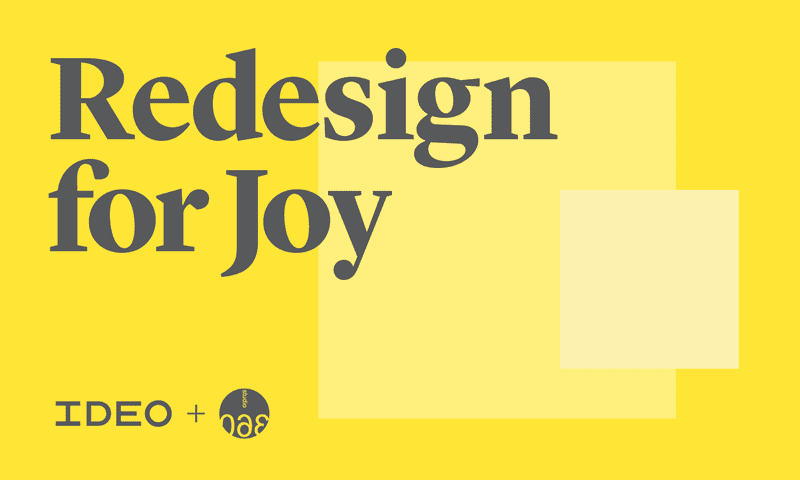 Some things in life, no matter what, are just a bummer. But there are also things that don't have to be as grim or as unpleasant as they are — like changing the cat litter, or anything to do with health insurance. And that makes them a job for Ingrid Fetell. She's a design director with the international design firm IDEO, and she writes a blog called "Aesthetics of Joy." It focuses on what a lot of good design today seems to overlook: how to bring joy to joyless places.
---
The DMV, insurance forms, doing dishes… 
What unpleasant experience or place do you wish could be more joyful?
Tell us in a comment below, or snap a photo and post it to Twitter or Instagram with the tag #bringjoy.
We'll pick one suggestion and a team from IDEO will take it on.
---
Fetell wants to "create principles that are informed by what the cognitive sciences are showing us about the way that objects, surfaces, colors, textures, patterns make us feel, and use those as principles for designing things that really make us feel good," she tells Kurt Andersen. Her curiosity stems from noticing that certain things seem to universally make people feel a sense of joy — like confetti, balloons, and bubbles. "It was really born out of a curiosity to understand why certain things make even babies smile."
She points to Edi Rama as a real-life example of putting these ideas into practice. Rama, who is now Prime Minister of Albania, was named the World Mayor in 2004 after painting much of Tirana in bright colors. The results were remarkable. "He found that people actually started paying their taxes after the painting," she tells Kurt. "People stopped littering as much and the shopkeepers started taking the metal grates off their windows and opening glass window fronts back out to the street."
Fetell also asks us to consider the difference between being on an airplane and at a music festival. Both are environments where people are often crammed in with strangers. But sitting in coach is horrible, whereas you might look forward to a summer music festival all year. "You have people dancing with each other, you have people offering things from their picnic blankets to one another and the vibe is completely different, even though people are crammed in just as much."
Music Playlist
Hike The Lake

Artist: Marco Mahler

Album: Design In Quick Rotation

Label: Marco Mahler

Joy To The World

Artist: Three Dog Night

Album: 20th Century Masters: The Millennium Collection: Best Of The '70s

Label: HIP-O (UC)