Red Hook Hurricane Drill a Reminder of NYCHA's Unfinished Sandy Repairs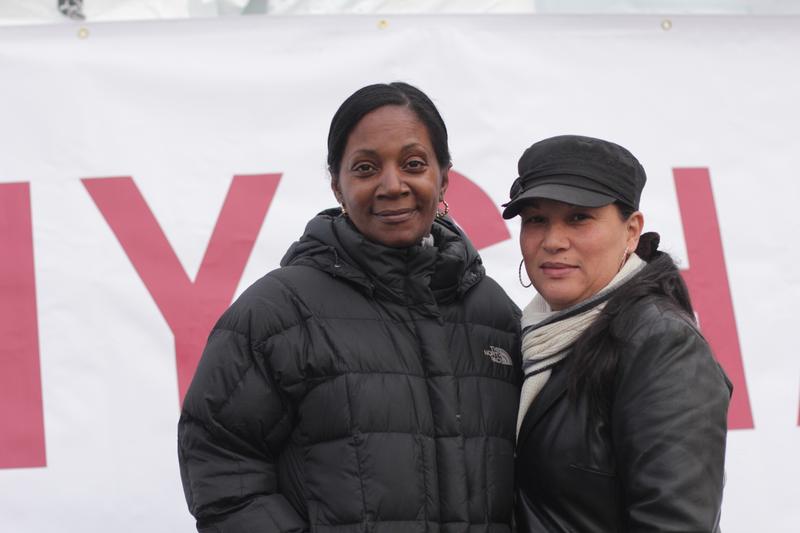 As the one-year anniversary of Sandy approaches, public housing residents in Brooklyn came out Wednesday to receive disaster-preparedness information from the New York City Housing Authority.
NYCHA set up a "command center" in large tents in a parking lot at the Red Hook Houses—partly to serve as a communication hub for residents, and partly as a drill for NYCHA employees. NYCHA staff were registering the names and information of people with special needs and signing them up for electronic alerts, and handing out piles of pamphlets and "go bags" with some basic necessities.
Red Hook was overwhelmed by Sandy, and many residents said NYCHA responded slowly to the disaster by not doing enough to make the houses secure and taking too long to remove water and debris.
Merilen Mieles said the three-hour drop-in session was useful, but it it will take more ongoing work to make sure people who live and work in the Red Hook houses are ready next time.
"If we don't continue to prepare this community, if we don't continue to put out the flyers and have more community meetings, we're not going to be prepared," she said. "So, I'm grateful that they're having meetings like this, but I hope it's much more than this one."
Cyndra Davis said NYCHA continues to be repairing damage slowly and communicating with residents sporadically, when they communicate at all.
"We have a [temporary] generator outside our window that's so loud it wakes you up when you're sleeping," she said. "It seems like no one's working on fixing it. They don't inform us whether they're doing anything or when there's going to be a change—we have no idea."
NYCHA says it responded as quickly as possible under the circumstances and continues to work at repairing damage, which they say was worse than anyone could have anticipated.
"Obviously, I'm not going to say we couldn't have done better, but I think the team did an incredible job following Sandy in setting up a post here to address the flooding issues—the heat, the hot water, the light issues," said NYCHA spokesman Michael Johnson. "Certainly things take a lot of time to fix."