The Takeaway
Relief, Democracy & Corruption in the Philippines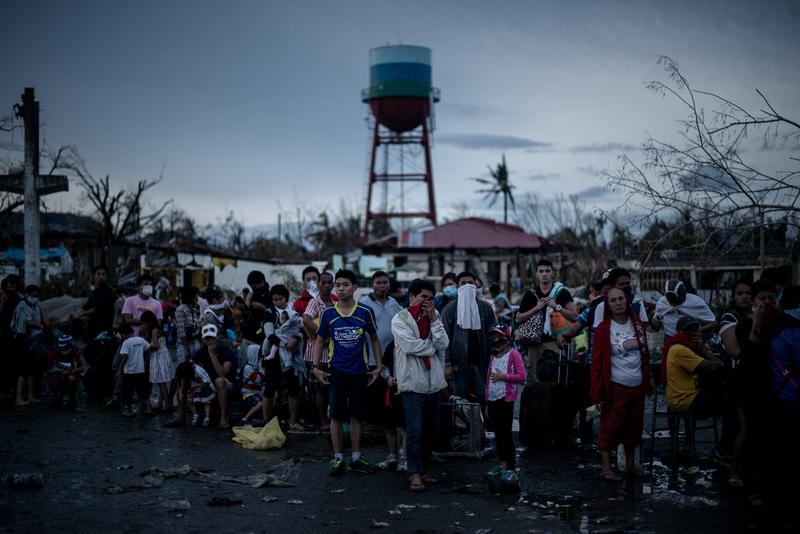 The super typhoon that hit the Philippines over the weekend is—by every measure—devastating. The Filipino government and international aid groups have a bewilderingly complex rescue effort ahead in the days and weeks to come.
But adding to the storm's damage—and the normal expectations for the recovery of a storm of this magnitude—is a long-standing problem that stems from a government plagued with inefficiencies and a history of corruption.
Before the storm, the landscape was covered with shaky infrastructure, including crumbling roads, bridges and buildings—most of which have collapsed and washed away important rescue routes, hampering access to the hardest hit areas.
Reports continue to trickle in from storm-ravaged areas about a major lack of local law enforcement and government personnel in the most devastated areas. These factors have made it difficult to calculate an accurate assessment of the number dead and those in need of rescue.
President Benigno Aquino—who has been widely credited with an effort in recent years to turn the tide of the nation's long history of corruption—did not order mandatory evacuations in low lying areas in the wake of the typhoon. Since the storm he has declared a state of national calamity, which releases federal disaster relief funds to affected areas.
But where exactly will that federal money go, and will it go to the people who need it most?
Richard Chu is an Associate Professor of Philippine Colonial History, Pacific Empires, and Asian-Pacific America at the University of Massachusetts–Amherst. Chu, who was born and raised in the Philippines, explains how the country's long history of corruption will play out in the relief effort.