The Takeaway
What Are You Worth? Reconsidering the Minimum Wage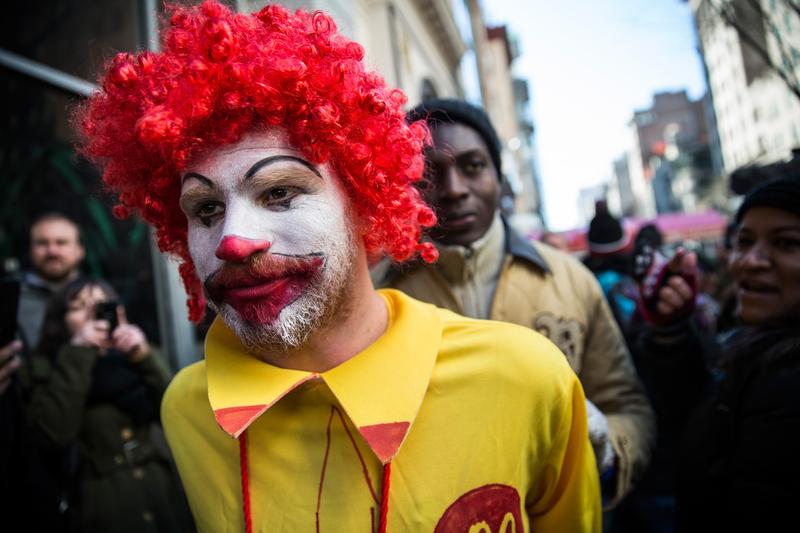 Click on the audio player above to hear this story.
Yesterday, the New York State wage board finalized its recommendation for a substantial increase in the minimum wage for fast food workers. If the state's labor commissioner approves the recommendations, New York will be the first state to provide fast food workers with a minimum of $15 per hour.
The increase is expected to benefit 200,000 workers, and represents more than a 70 percent increase over the state's current minimum wage of $8.75. The changes would go into effect in 2018 for workers in New  York City, and in 2021 for fast food workers in the rest of the state.
Major cities like Los Angeles and Seattle have already raised minimum wages to $15 per hour, and other states and cities are considering increases. But, the federal minimum wage has been unchanged at $7.25 since 2009, and wage growth has lagged behind labor productivity and the cost of living for decades.
For minimum wage workers who take multiple jobs in order to make ends meet, these increases are a long time coming, but critics of the increases say businesses are now taking the hit instead. Especially in smaller towns or more isolated places, business owners worry that increasing labor costs will squeeze their bottom lines and force them to cut jobs. 
Some economists and activists argue there are better policies that will lift more people out of poverty than increasing the minimum wage. Tim Harford, a columnist for the Financial Times and author of "The Undercover Economist Strikes Back: How to Run - or Ruin - An Economy," discuses the pros and cons of some of these from setting a living wage to guaranteeing a universal basic income.