SchoolBook
Drawing New School District Lines in 'The Lost Peninsula'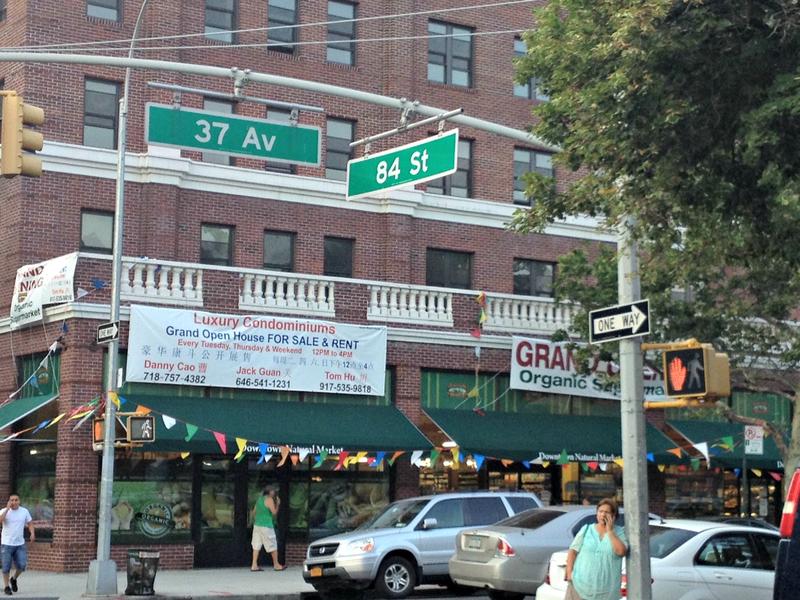 This summer a small group of Queens families is leading a push to change the school district lines in their neighborhood, ever so slightly. Their two-square block area of Jackson Heights straddles two districts, 30 and 24, and the children of this oddball zone — something the locals call the lost peninsula — must change schools across district lines twice before the sixth grade. 
The area in question, from 84th to 86th Streets between 37th and 35th Avenues, was once part of District 30. Decades ago, the blocks were carved out and absorbed by District 24 even though the families have closer proximity to some District 30 schools. 
"It's unusual and it's disruptive for the families that are subject to it," said Isaac Carmignani, a member of the Community Education Council for District 30 who is helping families propose to rejoin the district. Members of the Community Education Council for District 24 support the plan. 
Katie Musselwhite-Goldsmith, who has three young children, is helping to spearhead the change. Her children are zoned to P.S. 222 Fire Fighter Christopher A. Santora School, in District 30, for kindergarten through second-grade. Under the current rules, her children will switch to a District 24 school, P.S. 89 Elmhurst, for third- through fifth-grades. Then her children will return to District 30 for middle school.
Besides the fact that she would rather have her children attend school within her neighborhood of Jackson Heights, she pointed out the children affected by this back-and-forth have to leave most of their classmates after the second grade to join a different elementary school — only to leave those friends for middle school. 
To make the change the two districts must present a proposal to the city's Department of Education, and then get approval from the Panel for Educational Policy.
Musselwhite-Goldsmith said that city education officials have not objected to the change, but they have not expressed outright support for it either.