Web Extras
Recipe: Melissa Clark's Pan-Fried Asparagus with Scallions, Lemon, and Fried Eggs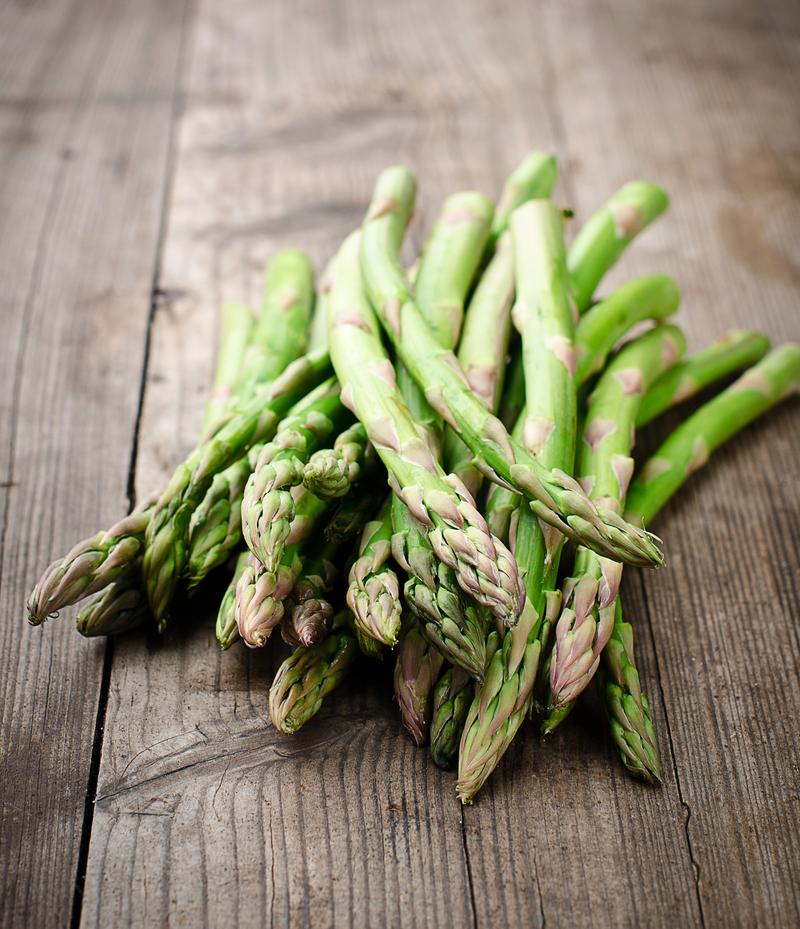 Makes 2 to 4 servings
If you can find ramps, use those in place of the scallions.
1/4 cup (1/2 stick) unsalted butter
1 bunch scallions (about 4 ounces), whites and greens separated and thinly sliced
3 thin lemon slices, each round cut into eight wedges
3/4 teaspoon kosher salt, plus additional, for seasoning
1/4 teaspoon freshly ground black pepper, plus additional, for seasoning
1 bunch asparagus (about 1/2 pound), trimmed and cut into 2-inch pieces
4 large eggs
1. In a large skillet over medium-high heat, melt 2 tablespoons butter. Add the sliced scallions, lemon wedges, and salt and pepper and cook, stirring, until slightly softened, about 2 minutes
2. Add 1 tablespoon butter to the skillet. Stir in the asparagus, chopped ramp leaves, remaining 1/4 teaspoon salt, and 1/8 teaspoon pepper. Cover and cook, shaking the pan occasionally until the asparagus is tender, 4 to 5 minutes. Scrape the mixture onto a plate.
3. Add the remaining 1 tablespoon butter to the skillet. Crack the eggs into the skillet and sprinkle with salt and pepper. Cook the eggs until the edges are set, about 2 minutes. Reduce the heat to medium, cover the pan, and cook until eggs are completely set, about 1 minute more. Serve the eggs immediately, topped with the warm asparagus mixture.