Web Extras
Recipe: Carla Hall's Last Supper Buttered Tarragon Peas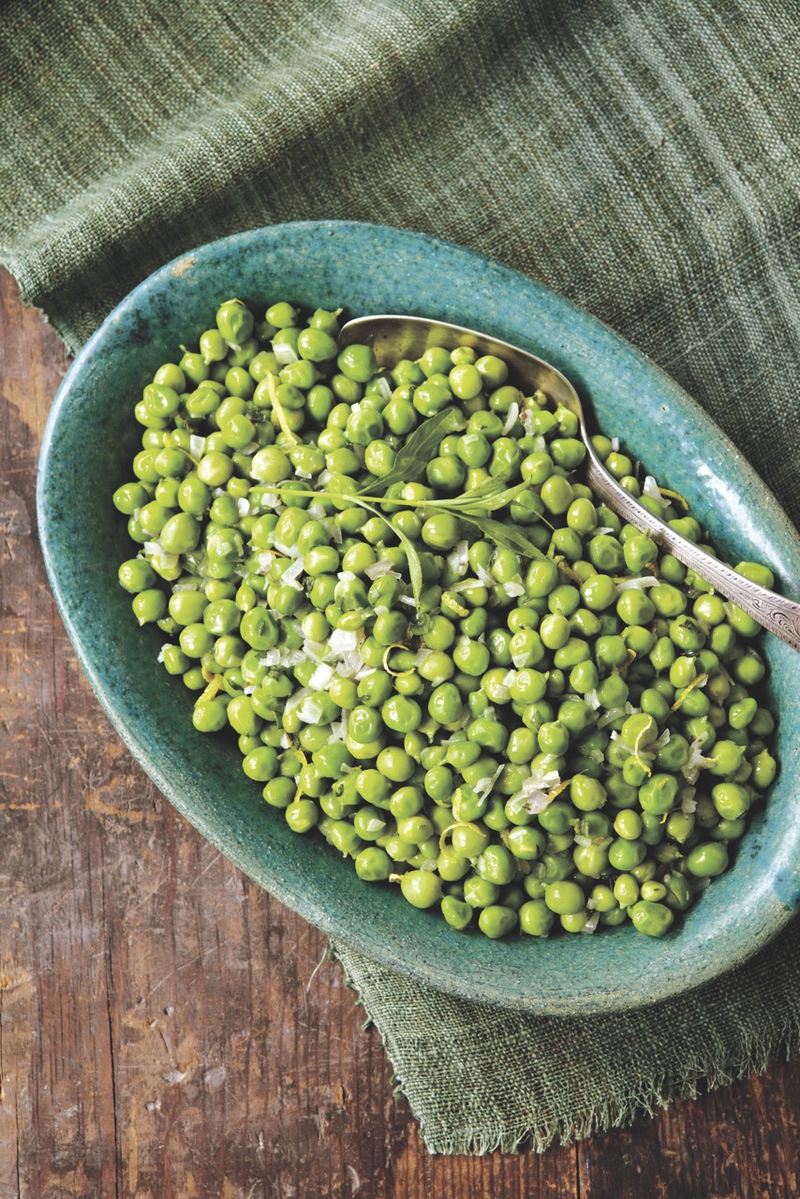 Serves 4
2 tablespoons unsalted butter
1/4 cup minced shallots
Kosher salt
2 cups cooked fresh peas or thawed frozen peas
2 teaspoons finely chopped fresh tarragon leaves, plus whole leaves for garnish
1/2 teaspoon chopped fresh thyme leaves 1 teaspoon freshly grated lemon zest 1/4 cup water
1. In a large skillet, melt 1 tablespoon of the butter over medium-low heat. Add the shallots and 1/4 teaspoon salt. Cook, stirring, until the shallots are just translucent, about 1 minute. Add the peas, reduce the heat to low, and cook, stirring, until heated through.
2. Add the tarragon, thyme, lemon zest, water, and remaining 1 tablespoon butter. Cook, stirring, until the peas are glazed, about 5 minutes. Garnish with tarragon leaves and serve immediately.
Carlas' Tips
One of my favorite French techniques is combining butter and water to gloss fresh vegetables. Butter makes the sauce creamy and the water keeps it from becoming too rich.
To get my beloved lemon in here, I add zest to the glaze. Fresh juice would discolor the peas and the zest adds a nice floral note.
When I first made this recipe, I thought, "Why waste my time thawing frozen peas?" Well, I learned the hard way. If you throw frozen peas into a hot pan, they clump and cook unevenly.
Copyright © 2014 by Carla Hall from Carla's Comfort Foods published by Atria Books, a division of Simon & Schuster, Inc.