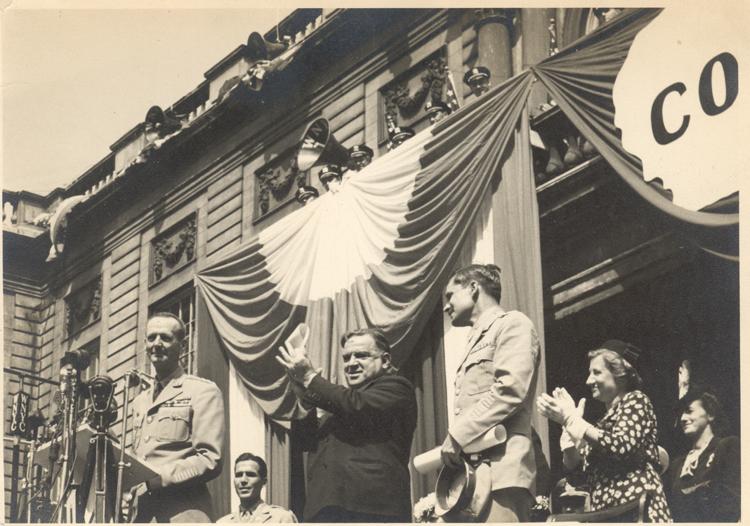 This episode is from the WNYC archives. It may contain language which is no longer politically or socially appropriate.
Recording begins with close of the Celebrity Concert Series and short musical interlude.

Governor Dewey opens the program by toasting the President and General Wainwright.

Colonel Allen Pope, a former classmate of Wainwright's, welcomes attendees and introduces several officers and enlisted men who were held as prisoners in a Japanese camp alongside General Wainwright. He also introduces Mrs. Wainwright to the applause of the audience.

Pope goes on to describe the great courage of General Wainwright, who he addresses by his nickname, "Skinny."

General Wainwright speaks, describing his captivity and Japan's loss in the war.
Audio courtesy of the NYC Municipal Archives WNYC Collection
WNYC archives id: 69963
Municipal archives id: LT849