The Brian Lehrer Show
The Recent Pros and Cons of Pres. Trump; The Dragnet of Familial DNA; Taking Companies to Task; The 2017 Library Awards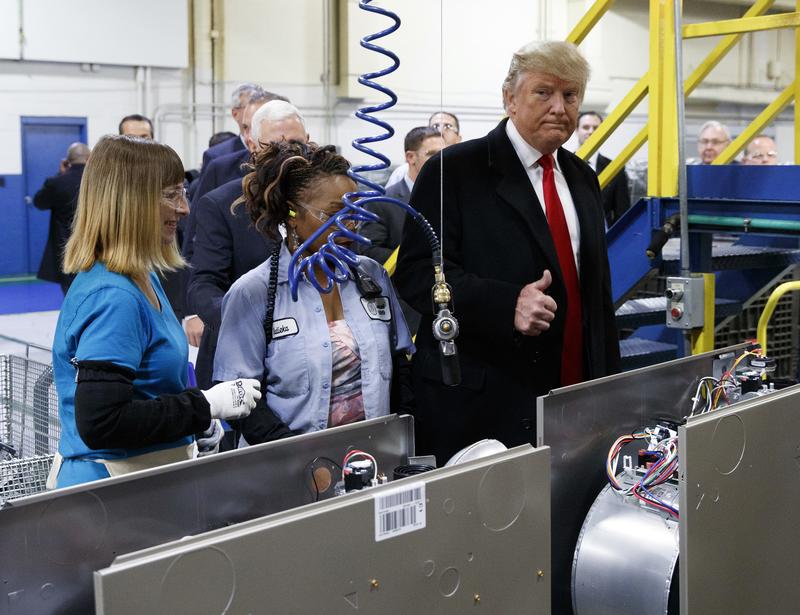 Coming up on today's show:
Tavis Smiley, host of PBS's "Tavis Smiley" and Public Radio International's "The Tavis Smiley Show," airing Saturdays at 11PM on AM820, and Maggie Haberman, New York Times White House correspondent, discuss the missteps and consequent self-reflection by the president's inner circle after the inept rollout of his travel ban, and why he may be right about the U.S. not being "so innocent."
Mechthild Prinz, forensic expert and associate professor at John Jay College, and Vince Warren, executive director of the Center for Constitutional Rights, discusses the recent arrest of a suspect in the murder of Karina Vetrano and why her parents called for the use of "Familial DNA" to find a suspect. As New York considers legalizing the technique, he discusses the implications of this controversial search.
Rashad Robinson, executive director of the civil rights group Color of Change and the spokesperson for the ColorOfChange PAC, and Shannon Coulter, co-founder of the Grab Your Wallet movement that started on October 11th, 2016, discuss the landscape of political consumerism amidst Nordstrom dropping Ivanka Trump's label and Uber's CEO stepping down from Trump's business advisory council.
Lynn Hall, crisis counselor and advocate for victims of sexual violence and the author of Caged Eyes: An Air Force Cadet's Story of Rape and Resilience (Beacon Press, 2017), shares her story of sexual assault as a cadet at the Air Force Academy and how that experience fits into and has shaped her life story.
Julie Sandorf, president of the Charles H. Revson Foundation, Sarah Needham, program officer of the Stavros Niarchos Foundation, and Roxana Benavides, Neighborhood Library Supervisor at the Sunset Park Library branch of the Brooklyn Public Library, announce the 4th annual NYC Neighborhood Library Awards to celebrate the essential role of New York City's 207 public libraries in communities across the Bronx, Brooklyn, Manhattan, Queens, and Staten Island.