The Rebirth of a Coney Island Coaster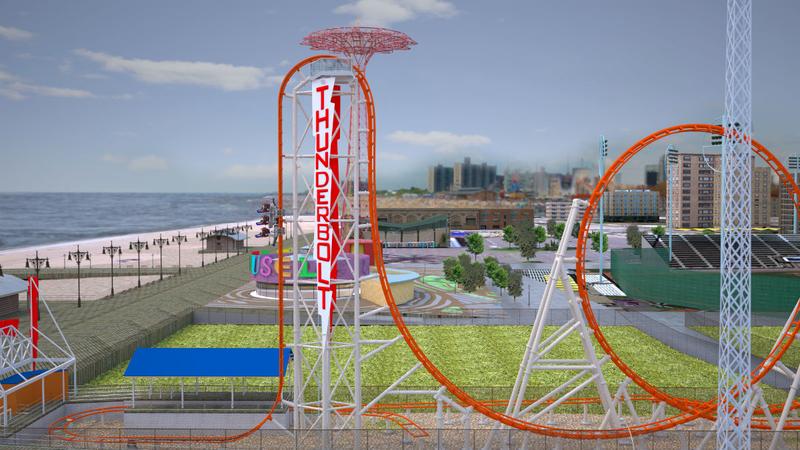 Summer might seem far away, but Coney Island is gearing up with construction of a new roller coaster and the promise of 800 additional seasonal jobs for the area, politicians and developers announced at a news conference on Monday.
The Thunderbolt, the amusement park's first upside-down roller coaster since 1910, will be ready to ride on Memorial Day weekend. The steel coaster will reach speeds of 60 miles per hour and will send riders on five upside-down loops, according to developer Alberto Zamperla. It's the latest bid to bring more tourism to Coney Island since Sandy struck the area a year and a half ago.
"This is really further proof that Coney Island, along with the rest of our city, is coming back," said Kyle Kimball, president of the city's Economic Development Corporation, which is partnering with developers to expand the amusement park.
The original Thunderbolt had its 15 minutes of fame when it was featured in the 1977 Woody Allen movie "Annie Hall." In the movie, main character Alvy Singer lived underneath the roller coaster as a child. The wooden Thunderbolt was closed in 1982 and demolished in 2000.
Stan Fox, 69, a volunteer at the Coney Island History Project, grew up in the neighborhood and said he is excited one of his favorite childhood rides is coming back. But he said a shiny new roller coaster isn't the only thing that Coney Island residents want as they rebuild from Sandy.
"I still have people, friends of mine in Coney Island, that live in some of the housing projects that don't even have their boilers back yet," he said. "So there's still a lot to be done."