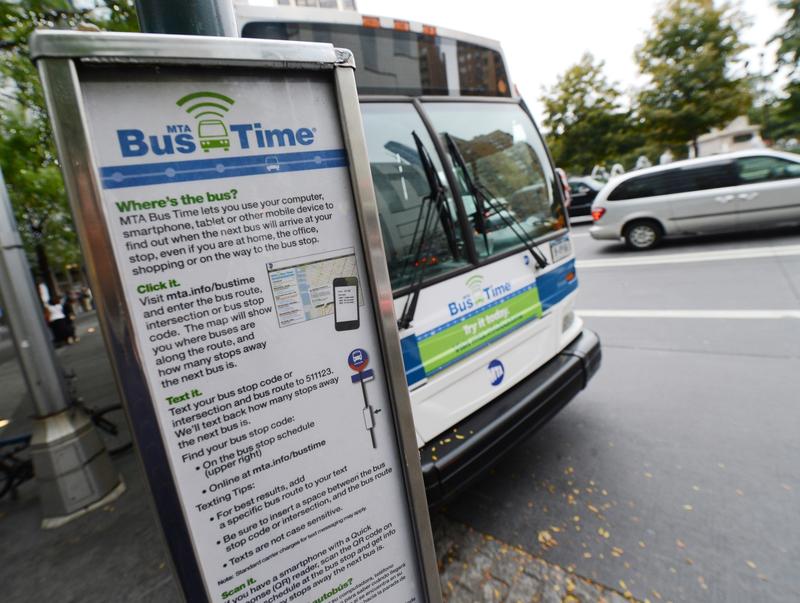 New York City's two most populous boroughs will get Bus Time on March 9th, completing the installation of  the MTA's live bus tracking system citywide.
According to the MTA, all 5,500 city buses now have the GPS hardwire necessary to transmit their positions.
The information can be accessed through the internet, texting, or via scanning the QR code on a bus stop with a cell phone.
Bus Time premiered on Staten Island in January 2012, came to the Bronx in November 2012, and then Manhattan in October 2013.
Carmen Bianco, the head of New York City Transit, said in a press release: "As we have seen with train arrival information in the subway, customers appreciate when they know when that train or bus will show up at the station or stop."
That describes many of us at here at TN. 

— Andrea Bernstein (@AndreaWNYC) February 24, 2014