The Takeaway
Real People / Best Pictures: Descendant of "12 Years a Slave" Memoirist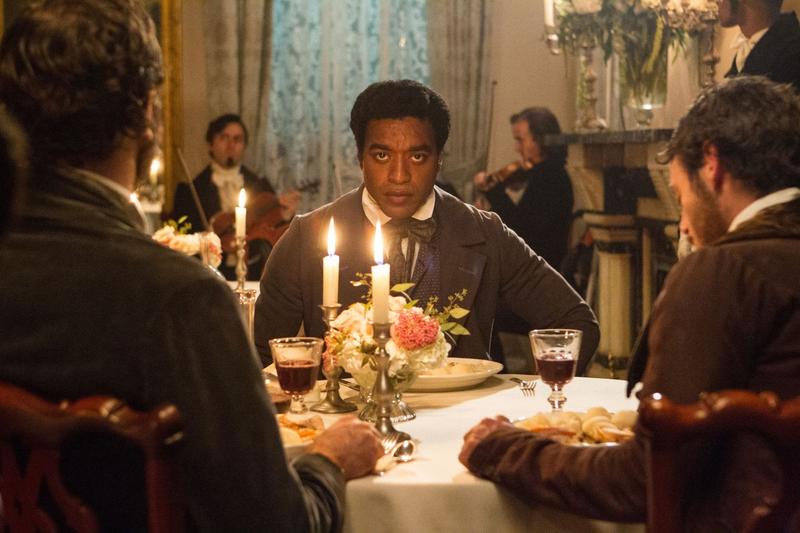 All this week on our "Real People / Best Pictures" series, we're looking at some of the films nominated for Best Picture and talking with the people who are intimately connected with the stories behind the films.
"12 Years a Slave" tells the story of Solomon Northup, a free black man, a family man, and a violinist living in Saratoga Springs, New York in the mid-1800s.
After being kidnapped by slave traders, he is forced to toil on a chain of plantations in the South until he is eventually able to regain his freedom 12 years later. The film is based on Northup's memoir, which was a bestseller during his time.
Today The Takeaway talks to Clayton Adams, the great-great-great-grandson of Solomon Northup. Adams will not be accepting any awards for the film "12 Years a Slave." He had no part in the Hollywood production. Instead he carries the history behind the film in his blood. Adams says that learned he was the great-great-great-grandson of Northup when he was a rowdy teenager.
"I was getting ready to go to college and just finishing up my high school years," says Adams. "My mother came across the book that was given to her by her mother, Victoria, and I read the book twice. But the second time I was really understanding that this was a part of my blood, and with that in mind, it truly brought me to tears at the end of the book."
Adams says he feels lucky that he is able to track his ancestry back to the mid-1800s—something many African Americans cannot do because the international slave trade broke families a part and denied them the ability to trace their heritage.
"As an African American, it has always been hard because of the slave industry to be able to trace our history," says Adams. "It was truly a missing piece in my life—the puzzle was finally put together and it was amazing."
Adams says that in addition to Northup's memoir, the Hollywood rendition moved him.
"I saw the movie three times—it took me three times just to be able to stay until the end to actually see the ending," says Adams. "I read the book, which is obviously detailed, but it's different when you have the visual when compared to your imagination. It makes it even more real."
Adams says that, like his mother did for him, he is raising his children to understand their storied past, history and ancestry. On July 24, 1999 Adams took his two daughters back to Saratoga Springs, NY for the first annual Solomon Northup Day, which is now in its 15th year. He adds that over 40 decedents of Solomon Northup attended that first event, with people coming in from across the country as far as Louisiana and California.
"My daughter Charysma  Adams has been taking up the violin," he says. "She's in eighth grade now, and has been playing for the last four years. I taught her about Solomon Northup at the age of four or five-years-old. When she got the opportunity in fourth grade to choose what instrument she wanted to play, she chose the violin—she wanted to make her grandfather proud."
The film has been nominated for a total of nine Academy Awards, and while it hasn't won any just yet, Adams says he already feels like a victor.
"I have already won by being one of the fortunate African Americans to be able to trace their history back all the way to the 1800s," he says. "Having Solomon Northup's story, which was left out of American history—not just African American history—for going on 200 years now, that in itself is pride enough—that his story is finally being told world wide. It's already bigger than any statue."
What if Adams could accept the award for Best Picture? Listen to the full interview to hear his acceptance speech.