Super Bowl Ticket Prices as Variable as the Weather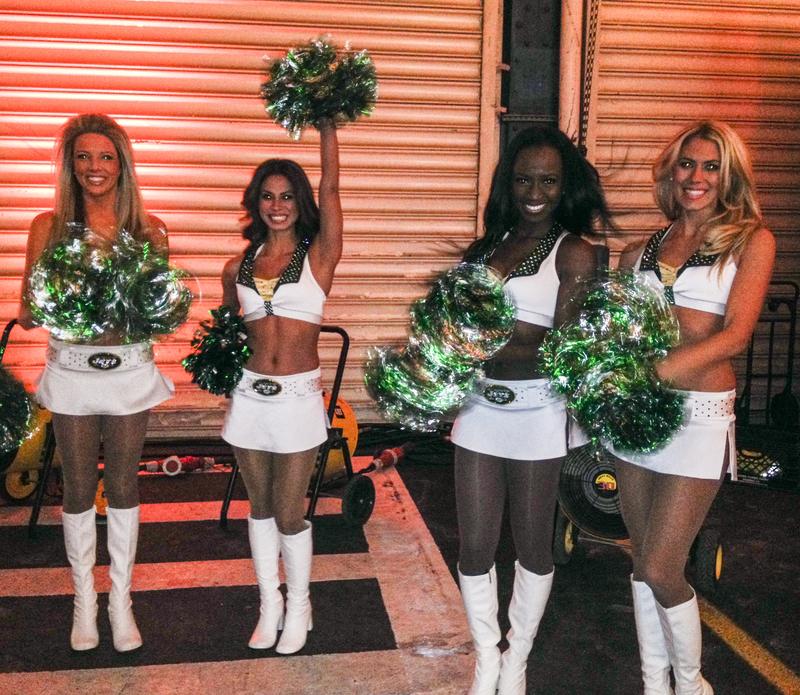 The New York-New Jersey Super Bowl Host Committee says the game will generate between $500 and $600 million of projected economic activity for the region. But hotel prices are falling and tickets to the game have taken a dip--kind of like the temperature in the Northeast in recent days.
That doesn't surprise some academics.
"These economic impact studies of Super Bowls just usually don't pass the laugh test or the smell tests among professional economists," said Allen R. Sanderson, a senior lecturer in the Economics Department at the University of Chicago.
The host Committee won't detail where it comes up with its economic impact figure. In a statement, the Committee said: "Super Bowl XLVIII is expected to be an economic boom for the region. Hotels, restaurants, bars, taxis, car services, and small businesses will all reap the benefits."
The Vince Lombardi Trophy on display in New York City (Stephen Nessen/WNYC)
"There is tremendous competition among cities and regions to host the Super Bowl, which indicates that they must feel that it delivers unparalleled visibility and economic and civic value," added NFL spokesman Brian McCarthy.
But there's some proof that excitement for the first East Coast, cold-weather Super Bowl is waning. Earlier this week on Twitter, a number of tweets exclaimed how prices for game day tickets on secondary market sites like StubHub hit a low of about $1,050, dropping more than expected.
"You almost never see a price that low until the day of the game," said Will Flaherty, who's with ticket search engine SeatGeek.
Ticket prices fell 40 percent from their peaks last weekend, which is normally one of the busiest times for Super Bowl ticket purchases and when prices are highest. Flaherty blames the threat of snow and cold weather on the diminished demand.
"It seems pretty clear that it will be the least expensive Super Bowl in the past four years," added Flaherty.
A host committee party celebrating regional food (Kate Hinds/WNYC)
Ticket prices rebounded somewhat later in the week, but are expected to drop again.
There were also tweets touting a drop in prices at area hotels. Normally prices for hotels continue to rise, and then sell out in Super Bowl host cities.
"There's no question that Airbnb is more of a factor today than it was a year ago, and is more of a factor nationally," said John Fox, a consultant with PKF Consulting.
To a certain degree it is not unexpected to see room prices drop. Initially, hotels block rooms at higher rates, then decrease prices as an event draws near if rooms are still available.
But this year's location may call for fewer rooms, because so many advertising agencies, corporate attendees and television outlets are already here.
"New York (is) the media capital of the world, so the media perhaps aren't sending as many staff, because everyone has a studio," said Donna Quadri-Felitti, Professor of Hospitality and Tourism Management at the NYU Tisch Center.