With NFL Ratings Down, Here's Why Some New Yorkers Are Tuning Out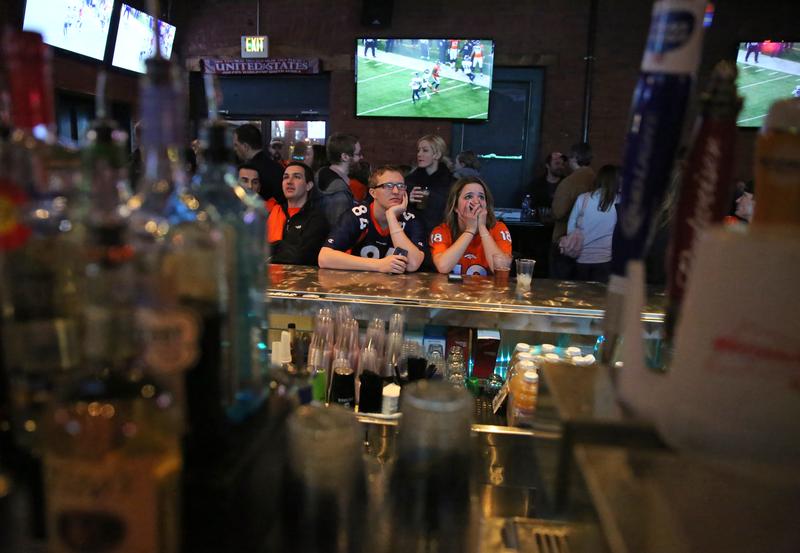 Television and football have long gone hand-in-hand as the greatest of passions for Americans. And over the years, their relationship has blossomed in the form of coveted high ratings. However, the current NFL season has seen trouble with viewership down 11 percent during the first six weeks, and 12 percent more recently. 
"We have been in a quarterback era for 10 years, and these are players who transcend their local market," explained Sports Illustrated NFL Editor Michelle Jacobs. She pointed to Tom Brady of the New England Patriots as the sole standout on the national stage. 
Jacobs also noted more serious problems for the NFL, including rising concerns around concussions and a series of players involved in domestic violence.
WNYC also did a thoroughly unscientific poll of New Yorkers in Midtown Manhattan to learn their theories about the sharp decline in the NFL's viewership.
1. Lacks Intensity
James Waltenburg of Roosevelt Island said he still watches football, but he understands why others may feel uninspired. "A lot of games…[are] very slow moving — not very exciting," he observed. He cited the recent 6-6 tie between the Seattle Seahawks and Arizona Cardinals, saying "Who wants to watch that?"
2. The Legends Have Left
It could also be a matter of mediocrity, according to Mike Bondar of Brooklyn. "I think the quality of the games has gone down. There's not too many great teams right now," he said. Unless a game may be beneficial to his own Fantasy Football League, Bondar said the cost-benefit analysis doesn't work out.
3. Too Political
Josiah Thomas of Manhattan said the NFL is becoming too political for his taste. In what could be interpreted as a diss to outspoken players like Colin Kaepernick, Thomas said he won't be watching because he's become "disgusted" with "the attitude of certain players who make an extraordinary amount of money and feel the need to express their disdain for our societal system...[and] deem this a country to be oppressive."
The Reason to Watch?
Mike Ignazzio of Brooklyn said he will always be a faithful NFL fan, as long as it makes him money. "If I can gamble on football, I'm going to keep watching," he explained. 
So how are you approaching this NFL season and why? Tell us by tweeting your responses to @WNYC.