The Takeaway
"I Am Not Your Negro": Raoul Peck on James Baldwin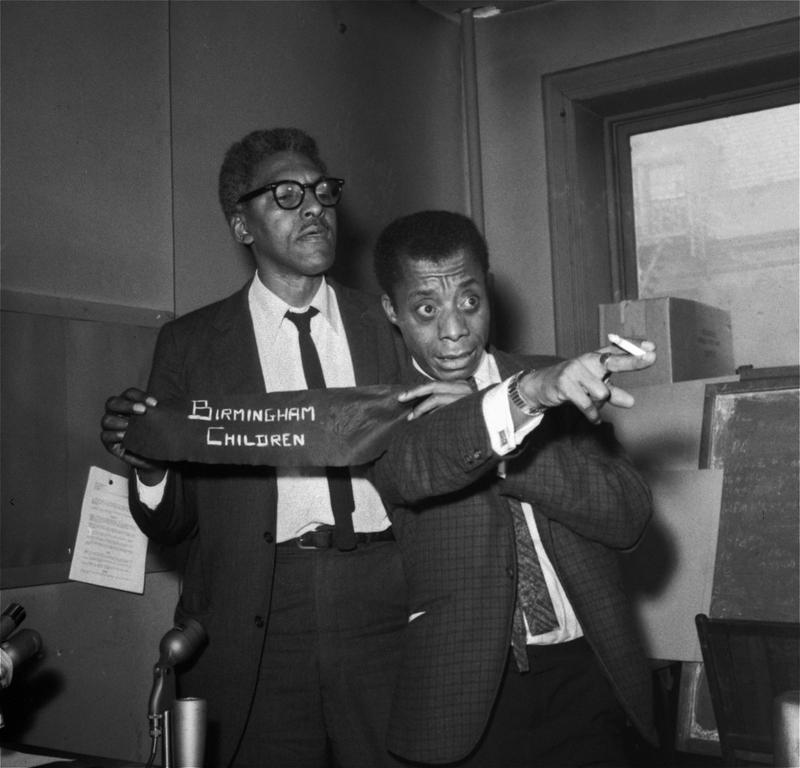 "The future of the negro in this country is precisely as bright or as dark as the future of the country," said James Baldwin in the spring of 1963. "It is entirely up to the American people and our representatives - it is entirely up to the American people whether or not they are going to face and deal with and embrace this stranger whom they relied on so long."
These words were heard on "The Negro and the American Promise," a television special produced by WGBH in 1963. The series, which included interviews with Martin Luther King and Malcolm X, gripped the nation during a period of intense racial conflict in America.
More than 50 years later acclaimed Haitian director Raoul Peck is retelling that history of race in America through the life of Baldwin.
"When we said the racist problem here and the resistance to it, everybody thinks automatically the black people need to do something," said Peck in conversation with WNYC's Rebecca Carroll. "And we forget that the bulk of the work should be made by the white part of the population."
Peck's film, "I Am Not Your Negro," was released Friday. With unflinching honesty, it bears the weight of the oppressive contradictions of American history and American identity. Baldwin's words could be those of a black man in America today, which suggest the country's failures on race as much as Baldwin's own prescience as a thought leader.