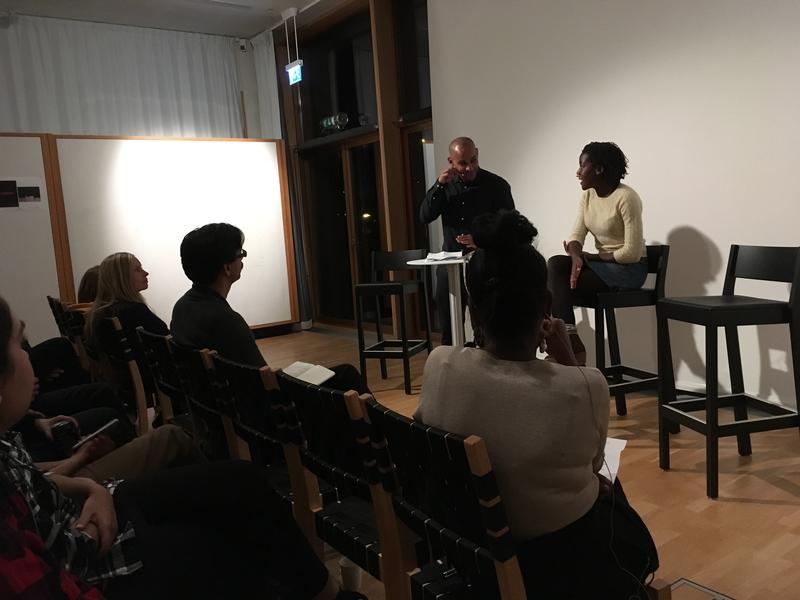 New York City has been struggling with gentrification for decades, but Stockholm, Sweden is just beginning to face the complexities that come with gentrification. Radio Rookie Corinne Bobb-Semple's story about growing up in the Brooklyn neighborhood of Bedford-Stuyvesant during an intense period of gentrification caught the ears of the people behind Tempo Documentary Audio Festival and the podcast company Soundtelling.
As a part of an initiative to promote cultural exchanges, Soundtelling partnered with the U.S. Embassy in Sweden to fly Corinne to Stockholm to present at Tempo Audio Nights. Corinne spoke as an expert on gentrification through her experience and interviews she did when telling the story of her neighborhood and her family.
In Stockholm, gentrification affects neighborhoods less rapidly, but it it is still a concern for Viktoria Walldin of the ironically named White Architects, a Stockholm architecture firm. They are using urban storytelling to minimize the negative impacts of gentrification in the areas of Stockholm they are developing.
Corinne presented her story on Bed Stuy's gentrification called "Gentrification: Feeling Like an Outsider in Your Own Neighborhood" and answered questions about how developers and community members can lessen the negative impacts of gentrification.
Corinne said about the experience, "I really enjoyed presenting my story to an audience and being able to witness people's reactions. Going into the presentation, I assumed that my story might not be applicable (as it is focused on New York City), but I found that everyone had great feedback and identified with the story in different ways. It was also helpful to hear the questions people had and learn about what gentrification looks like in Sweden."
Additionally, Corinne had the opportunity to work with Mohamed El Abed, Executive Producer of the radio and podcast company Soundtelling. Corinne met with a group of Swedish immigrant youth from the News Agency, a journalism course for young people.
"Meeting other teens in Sweden was a great experience. After listening to my story, we engaged  in a conversation about empowering teens to work in radio and later I had a conversation with three girls about their experience of cultural awareness Sweden. It is really interesting to learn that although Sweden and America differ in many ways, our problems often align."