Soundcheck
Novelist Rachel Kushner Shares Three Songs From 'The Flamethrowers'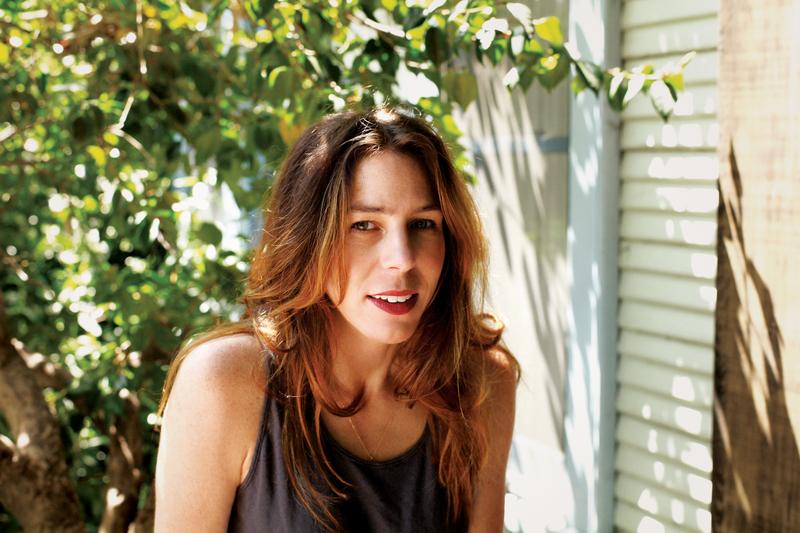 For our regular feature Pick Three, the Soundcheck staff asks a guest to select three songs that he or she is loving right now. But this week, we asked Rachel Kushner, an author whose novel we're loving right now, to join us with music that inspired scenes from the book. 
Earlier this year, Kushner published her second novel, The Flamethrowers, about a young woman's journey through New York's heady art scene of the mid-1970s. Nicknamed "Reno" (for her hometown), she encounters an assortment of oddballs, lovers and rising art stars.
Reno's travels ultimately take her to civil unrest in Italy and, in a thrilling portion of the book, to the Bonneville Salt Flats in Utah, where she sets a land-speed record.
While most of the book's rich and vivid characters are fictional, The Flamethrowers is filled with granular, real-life details -- including a few classic pop songs. When Kushner joined Soundcheck -- on the heels of a real-life New York art icon, Yoko Ono -- she told John Schaefer about three tracks that play a role in her book.
This segment originally aired on Sept. 25, 2013.
Three Songs From The Flamethrowers
"Either Way I Lose" by Nina Simone (from the 1966 album Wild Is the Wind)
I think I've listened to [this song] literally thousands of times. When you write a novel, you have the opportunity to infuse, in the book, material that's meaningful to you. The narrator of the book is a young woman. She's just moved to New York City. She's at loose ends, doesn't know anybody, is looking to connect and is very lonely. And she hears the song, and I gave her my attachment to it. So it seemed natural that she would follow that cue and go into the bar where the song is playing.
"He Hit Me (And It Felt Like a Kiss)" by The Crystals (1962) 
It's a moment when the narrator is with a group of friends and with her boyfriend, Sandro Valera, who has an important role in the book, and everybody is dancing at this club. I love those girl-group sounds, the Wall of Sound stuff that Phil Spector produced in the early '60s, and that's definitely the most controversial of those songs. He's just a controversial figure, obviously. I'd always loved the song, and I made a decision to include it. ...It was not a popular song because of the material in the lyrics. If you look at it in a more metaphoric way, the woman singing is trying get the attention of her lover and she does so by cheating on him, and then he responds in a passionate way that makes her sure that she does love him. Fine, but you really can't withdraw the element of domestic violence. So I'm interested in that -- that you can't remove it. You can't take it out.
"There Is Something On Your Mind" by Big Jay McNeely (1959)
I put it in the book in this scene in which the narrator, Reno, has fallen in over the course of a long evening with these dissolute and mysterious figures: a sort of Southern gentleman, maybe artist named Thurman Johnson and his girlfriend Nadine, and another guy who the narrator is attracted to. And for me, this is the sort of song that, if you were attracted to someone and this song came on -- and that person asked you to dance -- it would be hard to say no.