In the Race for Brick City Mayor, Will the 'Real Newarker' Please Stand Up?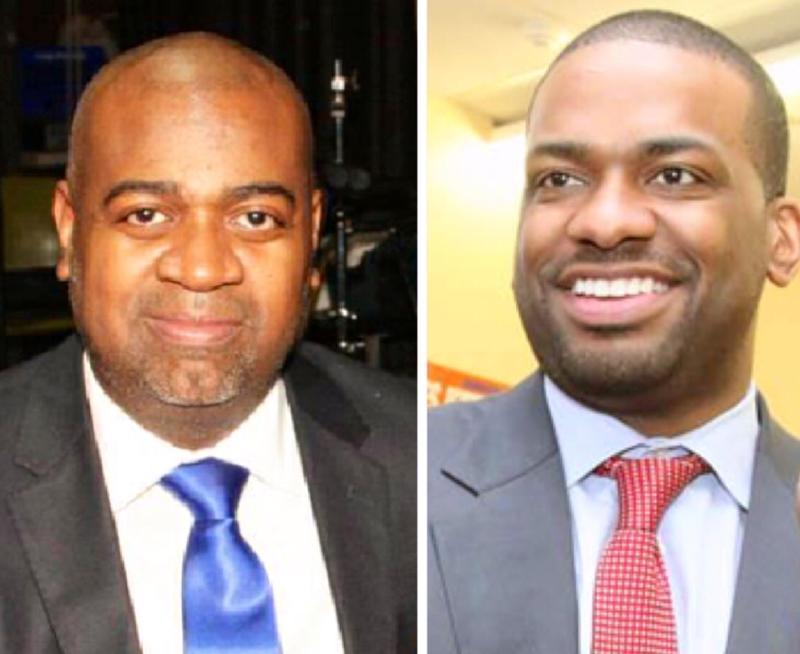 Voters in Newark go to the polls on Tuesday to choose a successor to Cory Booker. In some ways, their choice is more about their feelings for the celebrity former mayor than it is about the two candidates.  
During Booker's first bid for mayor in 2002, it was a successful political strategy to mark him as an outsider who was raised in the suburbs. He was told he wasn't black enough to lead the urban city, and he lost. 
Now both candidates, Ras Baraka and Shavar Jeffries, were born and raised in Newark — and they point that out every chance they get.
But at a recent debate hosted by the Newark Students Union, Baraka implied he is the true local in the race.
"I grew up in Newark for real," Baraka said. "Not on paper, but for real."
Baraka is the son of Amiri Baraka — the controversial poet and playwright, and prominent leader of the black power movement in the 1960s. 
The suggestion that Jeffries somehow did not grow up in Newark "for real," irritated Baraka's opponent. 
"I grew up in the South Ward and went through struggle," Jeffries said. "Was not born into a two-parent-household, wasn't born into a famous family either. I was born to a 19-year-old mom who nobody knew. I had a father that I didn't even know."
Shavar Jeffries
As a child, Jeffries stayed at a shelter and at the homes of different family members fleeing his mother's abusive husband, who ultimately shot her to death when he was 9 years old.
Jeffries got a scholarship to attend a private high school and went on to Duke University and Columbia Law. He clerked for the NAACP and oversaw the Juvenile Justice Commission in the state as an Assistant Attorney General.
He was elected president of the School Advisory Board in Newark in 2010, and is now a civil right attorney and professor at Seton Hall Law School.
Jeffries says he has a more common Newark story.
"That's ridiculous," Baraka said. "Everybody in Newark, first of all does not live in poverty. Everybody in Newark does not come from a single-headed household."
Ras Baraka
Baraka attended Newark Public Schools and graduated from Howard University, a historically black college.
He first ran for mayor when he was 24 years old and has worked in the city ever since, as an elementary school teacher for 10 years, and as the principal of Central High School in the South Ward.
He was appointed Deputy Mayor under Sharpe James, and is a current City Councilman.
Baraka and Jeffries say their priorities are to create jobs, lower crime, and regain local control of the state-run school system.
Baraka says attracting businesses to low-income and high crime neighborhoods will reduce crime.  
Jeffries says businesses won't want to invest until neighborhoods are safe.
Both candidates say there is no one way to be a Newarker, and they blame each other for having to talk so much about it.  
But Clement Price, a history professor at Rutgers University in Newark, agrees authenticity matters to voters in the city.
When Booker was mayor, residents were concerned he was using the city as a stepping stone to higher office, Price said. His election to the U.S. Senate last October confirmed that skepticism.
"After becoming a national public figure, he left the city," Price said. He added that before Booker, mayors were boosters of the city.
"Cory changed that paradigm and drew a lot of attention to Newark's negatives," Price said. "And a lot of Newarkers took that as he was dumping on the city."
Which is why residents, like John Roulhac, like the idea of having a local in office again.
"Someone who is from Newark, lives in Newark, works in Newark, knows the people, knows the problems," Roulhac said. "I think they'll have a better handle on it."