Radio Talks Race: A Multi-City Roundtable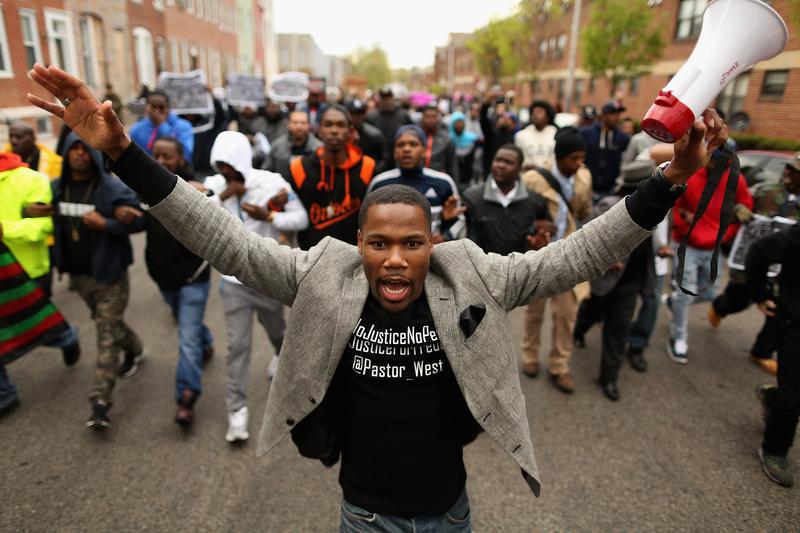 This segment originally aired live from 7-9pm ET on July 8th, 2015, during a special evening broadcast in collaboration with WEAA Baltimore, WYPR Baltimore, and St. Louis Public Radio. An edited version was rebroadcasted on The Brian Lehrer Show on July 10th, 2015. The unedited audio can be found here.
This summer marks one full year since the deaths of Eric Garner in New York and Michael Brown in Ferguson, Missouri. And this year, Baltimore saw the police-custody death of Freddie Gray.
WNYC teamed up with public radio stations in St. Louis and Baltimore for a multi-city, many-voiced special program on race, community, and policing. What has been revealed in our divided cities over the past year? How can we learn from each other? And how can we make a plan to move forward?
Hear members of the police force, protestors, and public officials discuss the road ahead. You can also follow the ongoing conversation on Twitter using the hashtag #RadioTalksRace. 
Our guests and collaborators:
WNYC's Jami Floyd
Joel McCord, news director and reporter for WYPR in Baltimore
Rachel Lippmann, courts and public safety reporter at St. Louis Public Radio
Roberto Alejandro, a regular contributor to WEAA and a reporter for the Baltimore Afro-American Newspaper
New York Governor Andrew Cuomo
Stephanie Robinson, Director of Public Safety in Baltimore
Peter Moskos, Professor of Law, Police Science, and Criminal Justice Administration at John Jay College of Criminal Justice
Sgt. Ed Mullins, head of the Sergeants Benevolent Association
Jon Swaine, senior reporter for The Guardian
Tracey Meares, Criminal Justice Professor at Yale Law School
DeRay Mckesson, activist, member of the organization "We The Protesters"
Brittany Packnett, activist, community leader, executive director for Teach for America in St. Louis, and member of the Ferguson Commission, formerly on the President's Task Force on 21st Century Policing