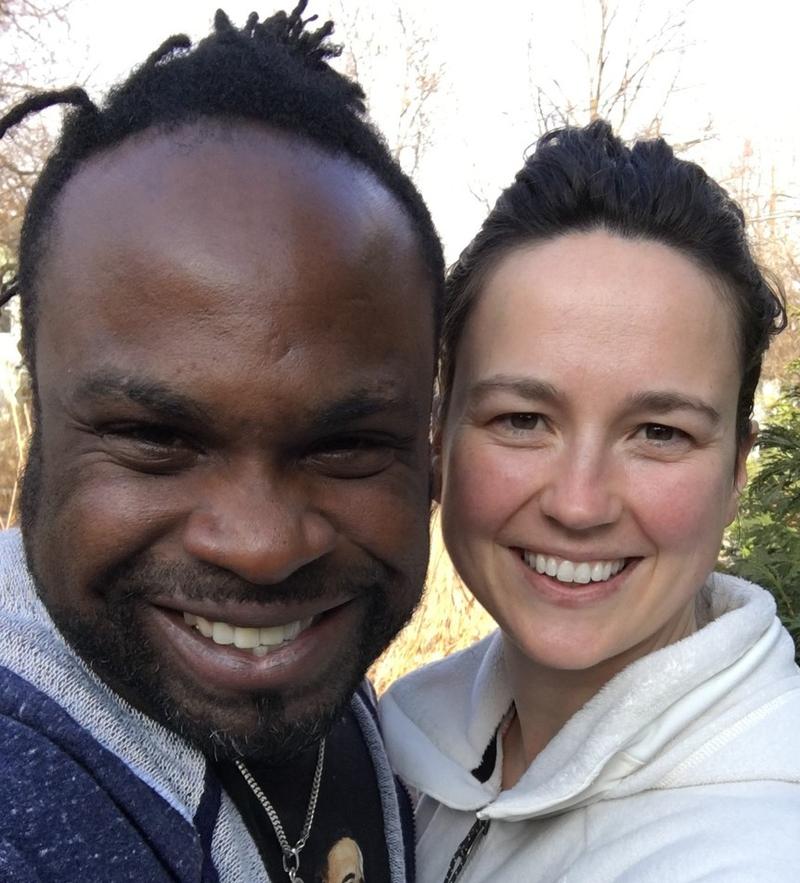 Click on the 'Listen' button above to hear this segment. 
Talking about race in America oftentimes meaning talking about identity, and how we choose to present ourselves to the world. In the office a coworker may see you as black or white. In your social circles, where you feel more comfortable, people know for other identifiers — perhaps the fact that you're also Latino, gay, or Jewish, for example.
Today, The Takeaway explores identity in Minneapolis, Minnesota as part of our ongoing series. "Uncomfortable Truths: Confronting Racism in America." Annie Anderson, the engagement and inclusion manager at Minnesota Public Radio News, sat down with her close friend Tomme Beevas, a restaurant entrepreneur in the city who moved to the states from Jamaica at age 19. Their families have been more than just neighbors for the greater part of a decade. Tomme is the godfather to Annie and her partner's two children, and Annie even says Tomme and his wife's baby feels like a third kid.
While they talk regularly about the role of race in their family and community, their conversation about identity was trickier to navigate. Annie asked Tomme to write down the strongest words he would use to identify himself. Tomme's first two were "Jamaican" and "Christian." When Annie revealed a few of her choices, "white" wasn't one of them — she chose "woman," queer," and "mother." Tomme was a bit surprised by her list, but this discovery led to an eye opening conversation.
Annie and Tomme share personal stories about how their racial and sexual orientation identities are shaped by who they interact with everyday.