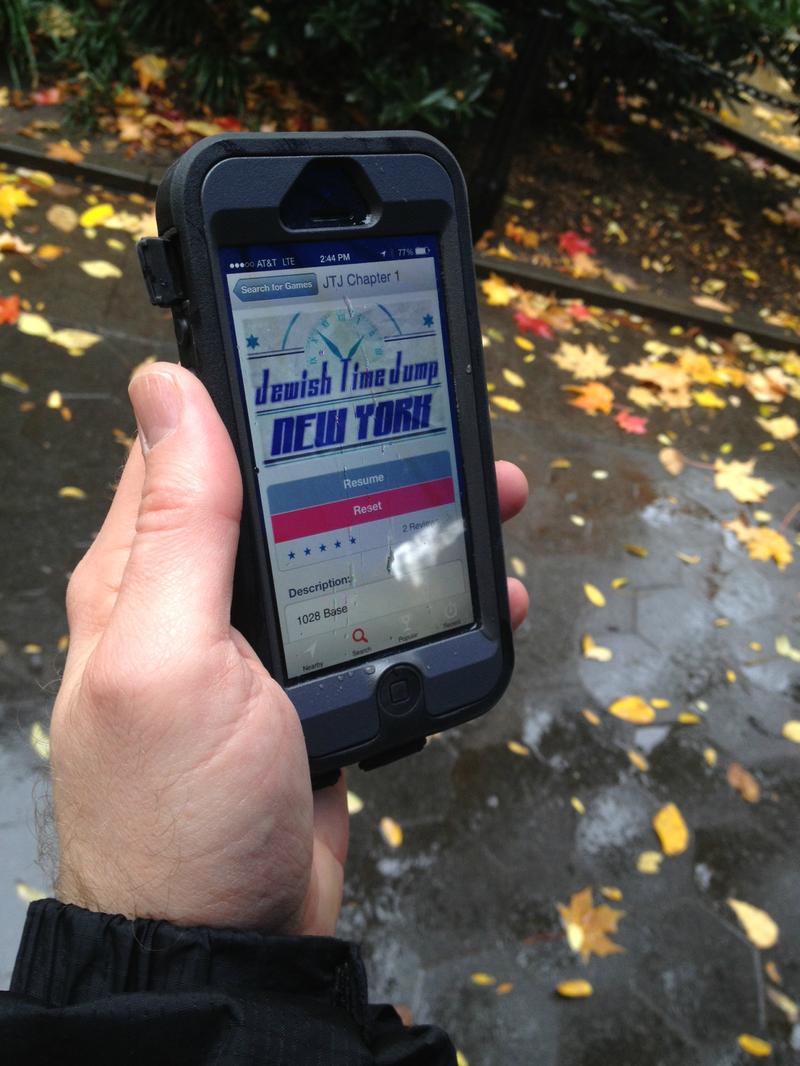 Want to transform into a reporter for the Jewish Times Gazette circa 1909? There's an app for that. 
Jewish Time Jump: New York is an augmented reality iPhone game that aims to introduce players to Jewish-American historical events that took place in Greenwich Village in the early 1900s.
The narrative centers around the Uprising of 20,000, a strike of garment workers led in part by young Jewish women. It's a location-based game, so as you walk around Washington Square, your phone vibrates, blinks and beeps to deliver clues to a big story.
"Part of the beauty of playing a GPS game is we're standing on a site where the history happened," says Rabbi Owen Gottlieb, the game's designer. "We don't usually think about it." 
Owen built the app with a team of about 20 artists, archival researchers and engineers. He says the target audience is what he calls "young learners" who may be looking for a way to connect with their Jewish faith and heritage.