Soundcheck
R. Crumb And The East River String Band: Iconic Comix Artist Meets Old-Time Blues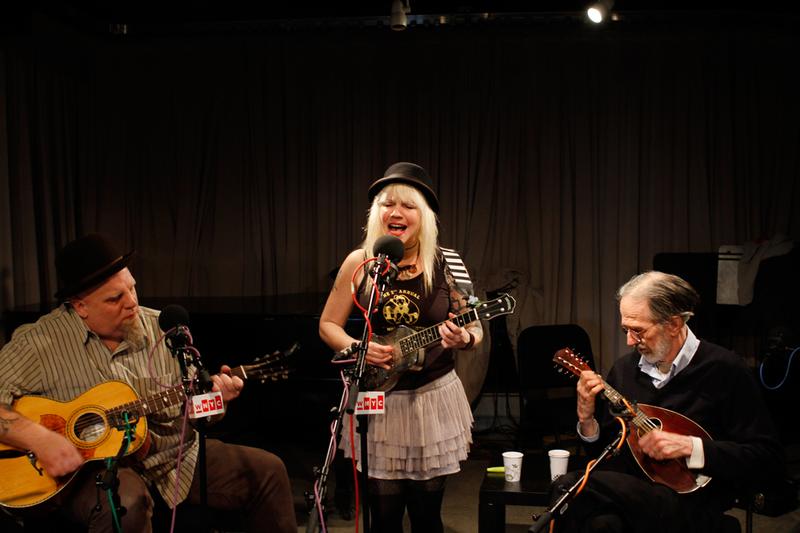 You'll probably recognize Robert Crumb from his artwork -- the prolific cartoonist was a founder of the underground "comix" movement, and illustrated iconic album covers for Janis Joplin and The Grateful Dead. What you may not know is that from time to time, R. Crumb sits in on mandolin with the East River String Band, the New York City-based country blues duo of Eden Brower and John Heneghan.
An avid collector and evangelist of old-time blues, jazz and exotica, Crumb joins the East River String Band at the Bell House this Saturday for an evening set at the Brooklyn Folk Festival. Hear them perform some tunes from their newest record, last year's Take A Look At That Baby, in the Soundcheck studio and chat about how this collaboration began.
Set List:
"Take A Look At That Baby"
"Me And My Chauffeur"
"So Sorry Dear"