Note to Self
Questlove Joins Mayor Bloomberg to Launch Made in New York Media Center in DUMBO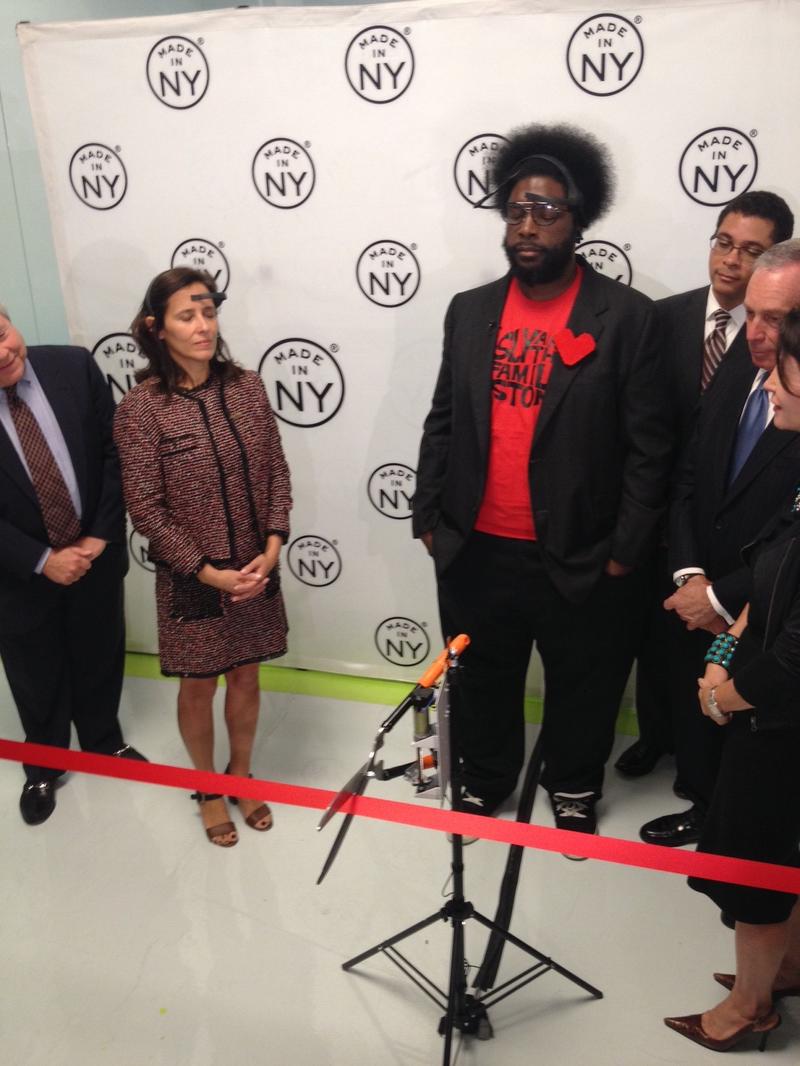 New York's technologists, storytellers and content creators of all stripes now have a new home in DUMBO.
The Made in New York Media Center, which Mayor Michael Bloomberg announced Tuesday, is an incubator for creatives in industries like film, television, gaming and advertising.
And it's got star power: The first artist-in-residence is the musician Questlove, the drummer for the Roots. 
"In recent years, technology has really played a game-changing role in how we create and how we consume art," he said. "Who knows?Maybe I'll create the new Tonight Show theme with someone here."
The center is sponsored by the Independent Filmmaker Project (IFP) and General Assembly and is housed in a converted coffee factory built in 1909 under the Manhattan Bridge.
The 20,000-square-foot space has 120 desks, 40 flexible work spaces, classrooms, editing suites, an art gallery and a 72-seat screening room. 
"We believe that the best innovation comes from collaboration," said IFP Executive Director Joana Vincente. 
At the launch, Bloomberg also announced a new, two-year master's degree in Connective Media at Cornell NYC Tech, the applied sciences graduate school coming to Roosevelt Island in 2018 and currently in Google's Chelsea office.
Students in the interdisciplinary program will study computer science, electrical engineering, social science and media to prepare for careers creating new technologies and applications for digital media companies. 
Unlike many journalism and media programs that offer technology courses, the Connective Media master's is first and foremost a technical degree, according to Cornell NYC Tech dean Dan Huttenlocher.
"Tech is the core focus for us," he said. "But media is infused throughout."
The program is the first to be offered at the school's Jacobs Technion-Cornell Innovation Institute, which will eventually offer degrees related to other key New York City industries.