Can Potential New LICH Owner Run a Big Brooklyn Hospital?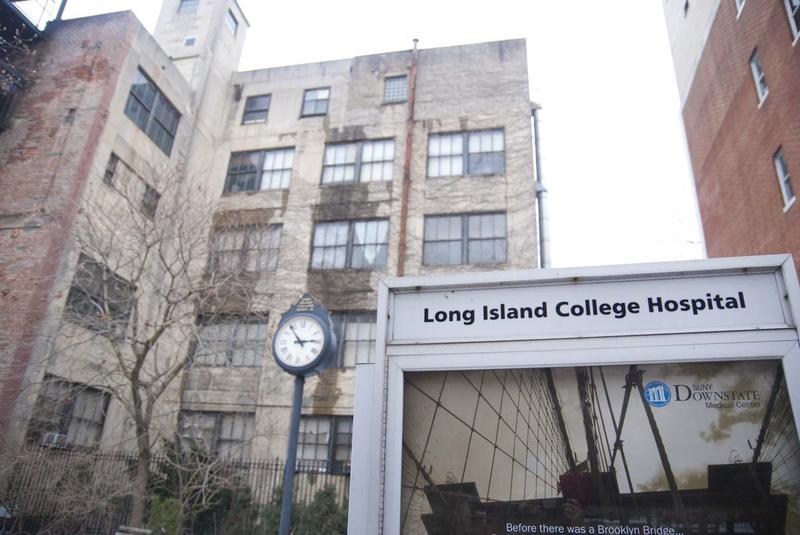 Brooklyn Health Partners did not exist two months ago, and now it has 30 days to persuade the state of New York it has the means and the money to acquire, rebuild and operate Long Island College Hospital, which has lost tens of millions of dollars over the last 18 years.
The group tentatively won the bid to purchase LICH for $250 million. More formally, they won the right to negotiate with the State University of New York for the acquisition, which still has many hurdles to clear. Brooklyn Health Partners will need to prove to both SUNY and state health regulators it has the financial and professional wherewithal to redevelop the complex and operate the hospital.
The man behind the Brooklyn Health Partners, Merrell Schexnydre, told WNYC he believes there is demand for the services LICH provides and enough money in the Cobble Hill and downtown Brooklyn community to support it.
"We looked at the hospital census [occupancy] before the downsizing, and they were running about 280 to 285 beds on a regular basis," he said. "Based on those numbers, we believe a quality, state-of-the-art hospital in that community will generate about the same number of beds."
But some people in the neighborhood and in the development community wonder if he can pull it off.
"They came in so quick and so easy, and where are they from?" said local resident Jon Berall. "I don't trust them."
Schexnydre is the president and CEO of San Diego-based California Community Collaborative, Inc., a for-profit company that lists four development projects on its website, including an outpatient medical park, a courthouse and a social services agency.
His proposal envisions a 100-bed facility initially, and eventually reaching 300 to 400 beds. In the first phase, he would also build 1,000 apartments, most of them high-end, with 30 percent designated affordable. This would raise capital to expand medical services and complete the facility.
In addition to the $250 million, Schexnydre (whose name is pronounced SHEX-nider) has pledged to acquire the state-owned property, he said the first phase would also require $300 million for construction and $50 million in reserve.
Schexnydre said the money has already been raised by HKS Capital Partners.
"HKS has already provided money for the entire development process, so we're not looking to raise money at this point," he said.
Calls to HKS Partners were not returned.
Including the second phase, the entire cost would come close to $1 billion.
Although Brooklyn Health Partners would be for-profit, under the proposal LICH would be owned by a community-based non-profit that is in the process of being created. It's board would include appointees made by the governor, mayor and others, including Schexnydre.
The company that Schexnydre and the proposal say would operate the hospital day-to-day, Tennessee-based Quorum Health Partners, manages non-profit hospitals around the country but has not worked in the metropolitan area.
Rosemary Plorin, a spokeswoman for Quorum, said the affiliation with Schexnydre so far is a loose one. 
"Our discussions with the leadership of Brooklyn Health Partners have been fairly preliminary to this point," Plorin wrote in an email. "But we have a Memorandum of Understanding in place and look forward to more detailed conversations with them in the immediate future." 
If a deal is not signed within 30 days, the state would begin negotiating with the Peebles Corporation, whose $260 million proposal envisions a much more modest healthcare facility, with a freestanding emergency rooms and a variety of outpatient services.