The Takeaway
America's $400 Billion Quest for Stealthy Perfection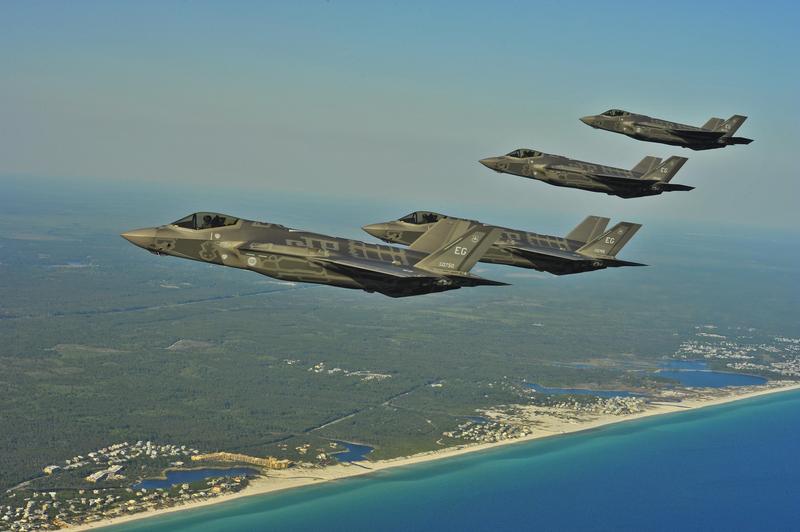 Click on the audio player above to hear this interview.
The United States government has been on a mission to prefect stealth technology for decades.
Stealth technology was developed during the Cold War as a way to prevent the radar tracking of spy planes. The first combat flight wouldn't happen until after the Cold War ended, but what evolved was the B-2 Spirit Stealth Bomber. When it was first introduced in 1997, it cost $2.1 billion per plane and the quest for better stealth had begun.  
Fast forward to today, and the newest fifth generation stealth F-35 Joint Strike Fighter—part of a $400 billion program that is the most expensive in the history of the U.S. military—has been nicknamed "The Jet that Ate the Pentagon."  
More than a decade in the making, it won't be combat ready until at least 2017, and despite its "cool factor," it has it's share of critics.
"One of the great disappointments of my life has been the F-35," said Sen. John McCain (R-AZ) in an interview last August. "It is a scandal, it is unacceptable. People have not been held responsible. It is now at least quadruple the original cost and at least five years or more behind schedule."
McCain continued, adding that he was changing the National Defense Authorization Act to hold people accountable.  
While cost and effectiveness is questioned, the Pentagon insists this technology is necessary to stay competitive and dominant in future global warfare.  
This week's Retro Report takes a closer look at the development of the F-35 fighter and the controversy that surrounds it. Kit Roane, a producer for Retro Report, explains.  
Check out Retro Report's full documentary below.