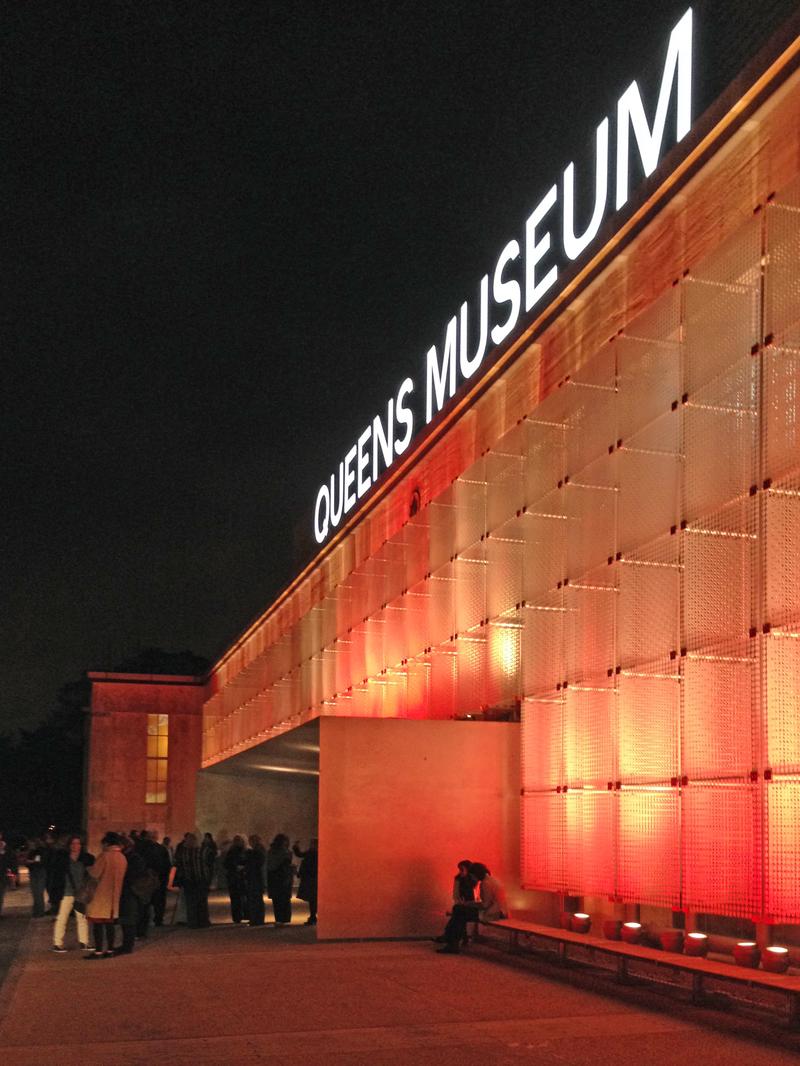 It's an exciting new chapter for a Queens building with a storied past. The Queens Museum has re-opened to visitors, after a $69 million dollar redesign.
The New York Times' David Dunlap says the building now lets more light in, fits in more seamlessly with its surroundings in Flushing Meadows Corona Park including the iconic Unisphere, and more prominently showcases the Panorama of the City of New York.
"In the old days, you really had to know the panorama was there to find it," Dunlap explained. Now, he said, visitors can see part of the scale model of the five boroughs through a panel of glass, when the enter the museum's lobby. The lobby also provides a view of the Unisphere.
"The Unisphere...now feels almost as if it's in the museum itself, because they've opened up the eastern facade of the building and when you stand in the lobby and look back, there's the Unisphere, filling the frame," he said.
The Queens Museum held a reception to celebrate its new space earlier this month. Photo by Jeff Chien-Hsing Liao.