5Pointz Painted: Queens Loses a Graffiti Landmark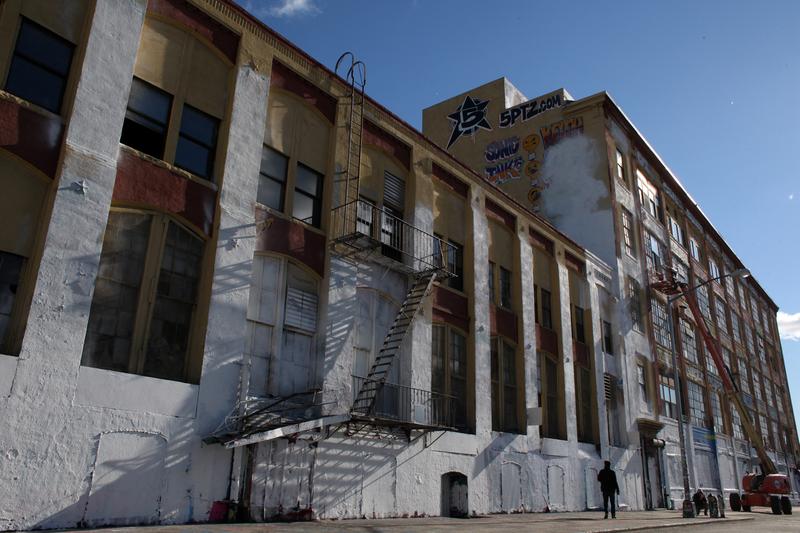 For more than 20 years, graffiti artists were free to spray paint the outside walls of a drab warehouse in Long Island City. 5Pointz became an international graffiti landmark, but early Tuesday morning, the building's owner Jerry Wolkoff ordered the warehouse to be whitewashed.
A small crowd gathered across the street from the five-story warehouse Tuesday morning. It included the curators of the 5Pointz Aerosol Art Center, who stared blankly at their once colorful canvas. 
Pacing in the shadows of the elevated train, "galleries" curator Jonathan Cohen searched for the right words to describe what happened to his 20 years of work.
"I just want to say, what happened last night was disgusting," he said.
Shaking his head, the MC in residence at 5Pointz, the rapper known as Dreddy Kruger, said he wished they'd been given notice before the owner decided to paint over the art.
"Its murder overnight," he said. "It's backhanded, it's underhanded."
Building owner Jerry Wolkoff had allowed artists to create spray paint murals on the facade for more than two decades, but had decided to demolish the former warehouse and build two apartment towers. In October, a group of 5Pointz artists sued to keep the building from being demolished, claiming it would destroy valuable works of art. 
"My building . . . has now outlived its usefulness," Wolkoff told WNYC by phone. "It's time, it's an old building."
He said he loves the art and the artists, and that he painted the walls at 2 a.m. to avoid any confrontations.
"It's like a Band-Aid, I just wanted to take one rip off in one time. I felt it was best for them and I. I had tears in my eyes when I painted this morning," Wolkoff said.
That's little comfort for 5Pointz artist Justin Perez, better known by his graffiti name "Mars." He stopped by the site and tried to find one of his pieces through the white paint, but then gave up. Perez said the worst thing is that 5Pointz was one of the rare places where it was legal to spray paint art.
"This is what separates graffiti from vandalism," he said. "You don't have to worry about people running around the streets of New York destroying your place, they have a safe haven so they can come here and perform their arts."
But it was only safe until Wolkoff got permits to put up two apartment towers there. He said there will be a 60-foot wall for artists to paint on. Meanwhile, the artists at 5Pointz vowed to continue to fight the demolition in court.
Marie Cecile Figeul, a lead volunteer with 5Pointz, said over 1,500 pieces were destroyed.
Wolkoff hopes to begin taking down the building early next year.