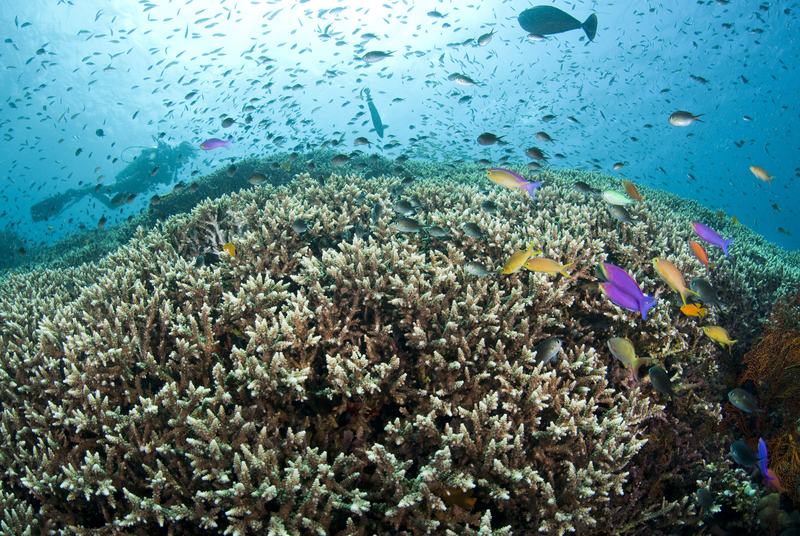 Click on the 'Listen' button above to hear this interview.
Certain habitats are great for generating fish, some habitats are key for storing carbon, and others are great for tourism. But we've never put a number on how much they are worth.
The Nature Conservancy, an organization devoted to protecting ecologically important lands and waters, has been working on a solution with "The Atlas of Ocean Wealth." It's a book that maps the benefits of ocean ecosystems to help governments and businesses make informed decisions and investments for the sustainable growth of coastal and marine resources. Researchers gathered data from traditional sources, new technology, and various photography and travel sites.
Mark Spalding, senior marine scientist at The Nature Conservancy, is the lead author of the Atlas. He says the project started at least 10 years ago, and the work began with the value of oysters to ecosystems. Click on the 'Listen' button above to hear our full interview with Mark Spalding.