In NYC, Pussy Riot Target Russian Politics, Prisons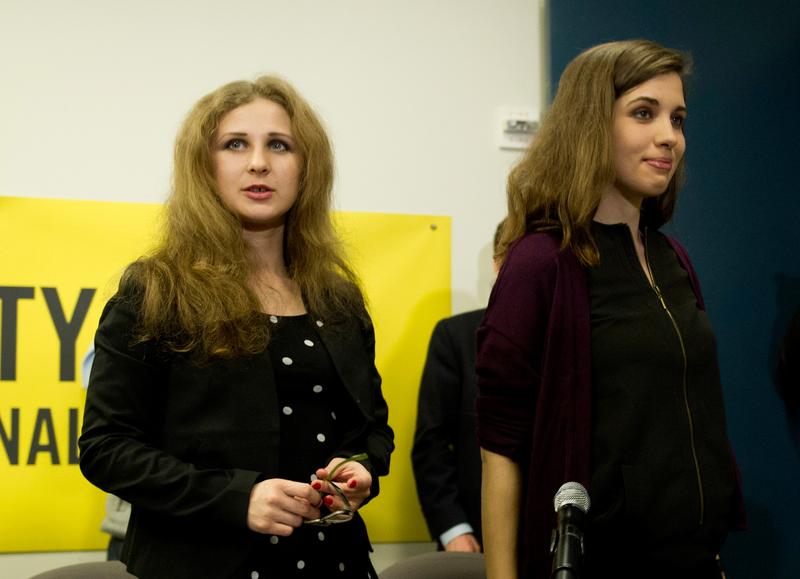 Members of the Russian band Pussy Riot have formed a human rights group, with the goal of drawing more attention to Russia's political issues and prison system.
The group made the announcement at Amnesty International headquarters in New York on Tuesday, on the eve of their appearance at the Barclays Center and as Russia prepares to host the Winter Olympics in Sochi.
"We would like for Americans to really look at Russia and see Russia beyond the images of Olympic objects and buildings," said Maria Alekhina, speaking through a translator.
Alekhina and two of her band mates served time in prison on charges of hooliganism, after being arrested in 2012 for performing in Moscow's Christ the Savior Cathedral.
Pussy Riot will appear at Amnesty International's "Bringing Human Rights Home" concert Wednesday at the Barclays Center in Brooklyn.
With The Associated Press