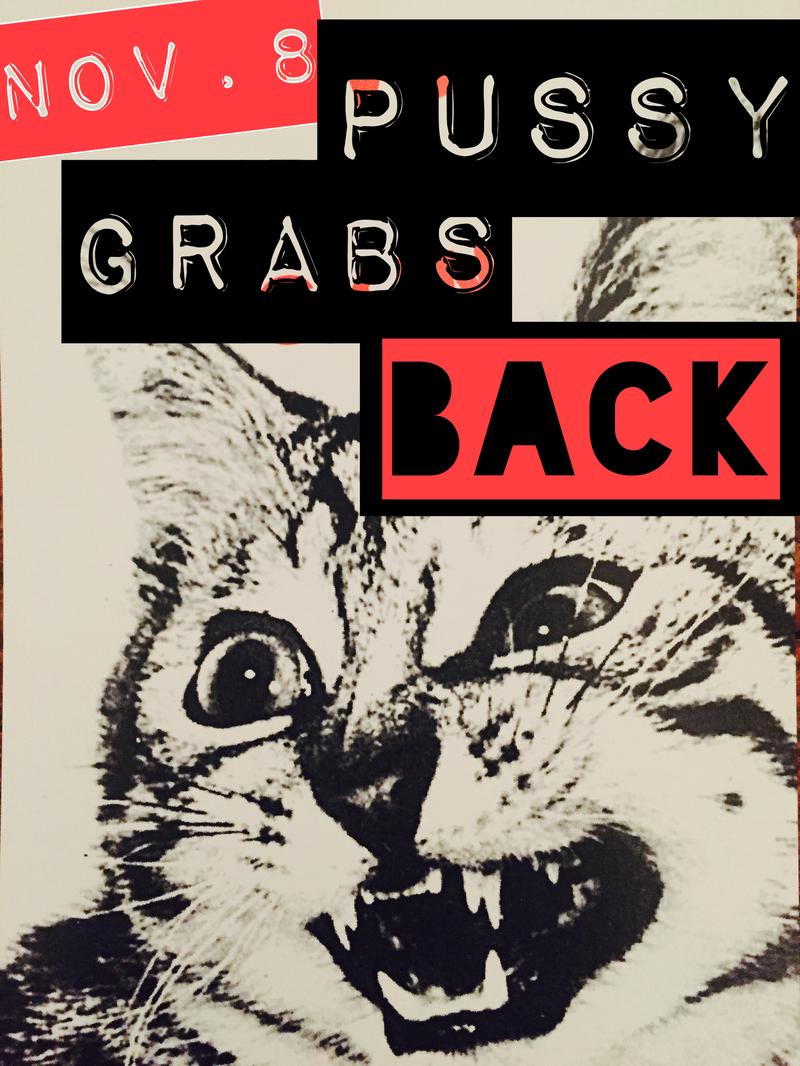 Click on the 'Listen' button above to hear this segment.
This election, memes are creating movements, and "Pussy Grabs Back" is no exception. The image and accompanying hashtag were created in response to a leaked 2005 video tape that shows presidential candidate Donald Trump making lewd comments about groping women on an Access Hollywood bus.
The movement really took off after Trump addressed his comments during the second presidential debate last Sunday. Just yesterday, there were Pussy Grabs Back protests outside of Trump Tower in New York City, and The Gothamist reports that more protests are likely in the coming weeks.
Writer and performer Amanda Duarte is one of the women who helped make the Pussy Grabs Back meme. She discusses its design, and how it's empowering sexual assault survivors. Click on the 'Listen' button above to hear our full conversation with Duarte.   
Want more election analysis? Join us for a live event hosted by our own Todd Zwillich. Details below.