Soundcheck
A World Of 'Pure Imagination' Covers; Thurston Moore Plays Live; The Met's 'Death Of Klinghoffer' Ignites Controversy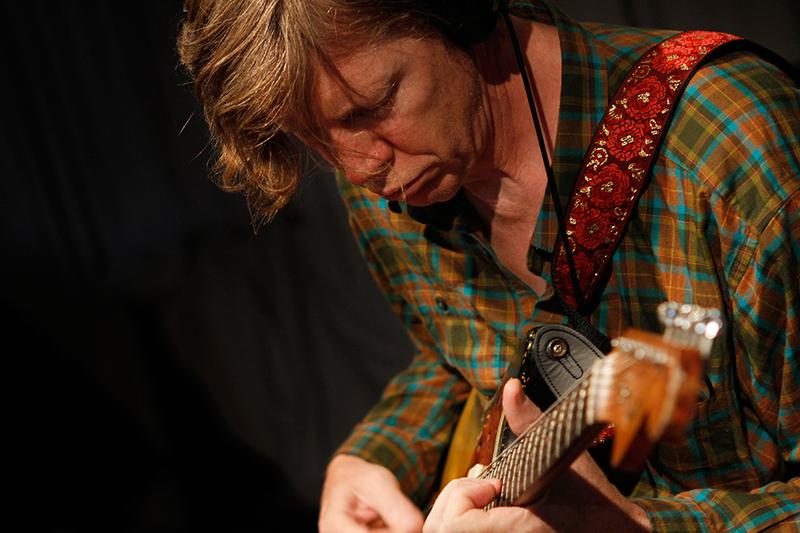 In this episode: The band Primus has a brand new album on the way – and it's inspired by the 1971 film Willy Wonka and the Chocolate Factory, creatively titled, Primus and the Chocolate Factory.  The album features inventive covers of songs like "I've Got A Golden Ticket," "The Candy Man," "Oompa Loompa," and a song that's been covered so many times that it's become a standard – "Pure Imagination." Before Soundcheck's live show with the band on Oct. 30, entertainment reporter Gary Burton looks at why "Pure Imagination" has become such a staple in the British and American pop canons, and hear some of his favorite and least favorite cover versions.
Then: Sonic Youth founder Thurston Moore is back with his first solo record since 2010, The Best Day. Hear him and his new band perform some lengthy noisy jams from the album in the Soundcheck studio.
And: The Death Of Klinghoffer is an opera that was written by John Adams back in 1991. It's an operatic telling of a true story, about a hijacked cruise ship off the coast of Egypt in the 1980's. Since its creation, the opera has often ignited controversy -- and the latest production is no exception. This week, the Metropolitan Opera here in New York performed the opera for the very first time -- causing quite an uproar. The New York Times reporter Michael Cooper explains the production's latest controversy.