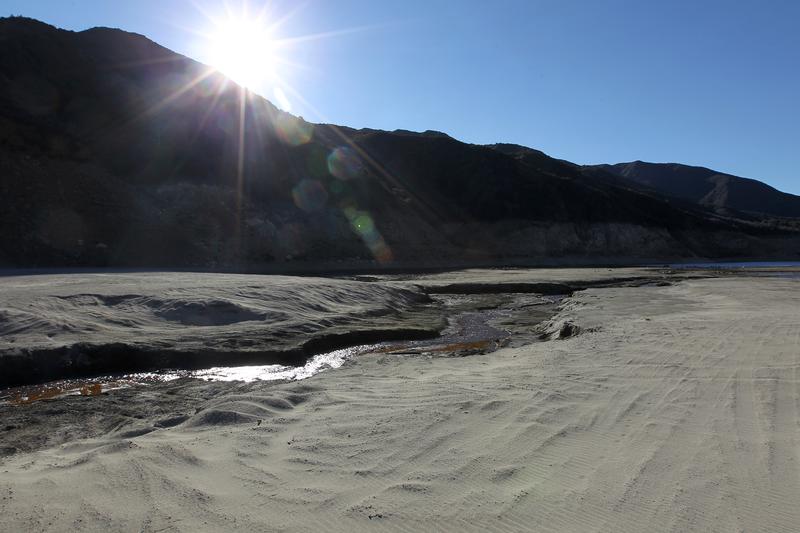 A sandy drought has swept across California and is now threatening the state's drinking water supply. The drips are coming to an end and people have been given notice all over the state to expect their supplies to be turned off soon.
The State Water Project, the main municipal water distribution system, has announced it doesn't have enough water to supplement local supplies—so for the first time in history the spigot is being turned off.
Dan Macon owns the Flying Mule Farm in Auburn, CA. He joins The Takeaway to discuss this punishing drought.