Soundcheck
Pulp Fiction, 20 Years Later; Wyatt Cenac At RadioLoveFest; Amen Dunes Plays Live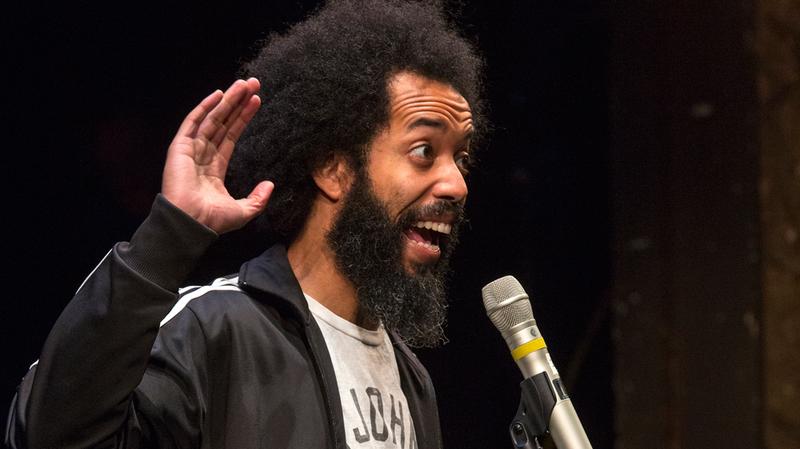 In this episode: The summer of '94 was full of big movie releases, from Forrest Gump to The Lion King. It also saw the release of the Quentin Tarantino indie classic Pulp Fiction – whose surf-and-soul soundtrack became almost as iconic as the film itself. Rolling Stone writer Kory Grow talks about some highlights from the album.
Then:Stand-up comedian, actor and writer Wyatt Cenac is best known for his work on The Daily Show with Jon Stewart, where he was a correspondent and writer for half of the last decade. His upcoming album, BROOKLYN, will be sale on vinyl only in fall 2014. Hear his stand-up set from Soundcheck's live show at BAM as part of RadioLoveFest.
And: The Brooklyn band Amen Dunes just released its third record, the sprawling and intricate Love. Watch frontman Damon McMahon and his band perform in the Soundcheck studio.