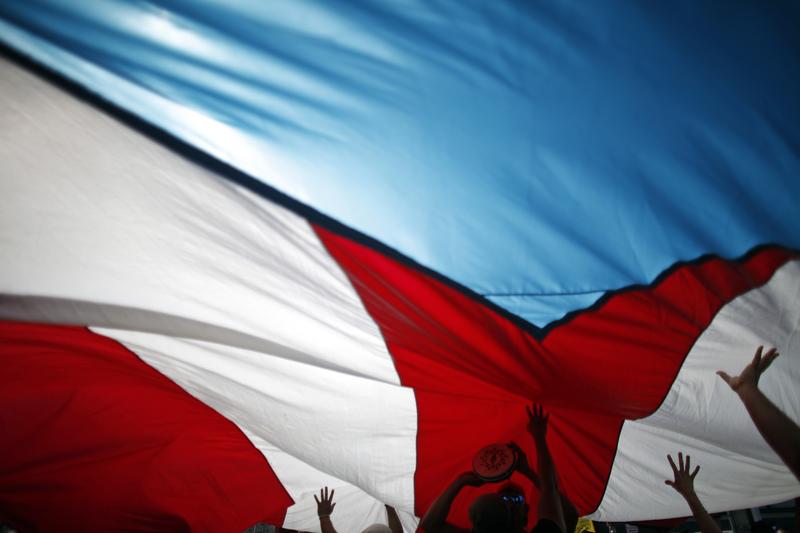 Click on the 'Listen' button above to hear this interview. 
Last Wednesday, Puerto Rico became the largest local government bankruptcy case in United States history. Faced with $123 billion in debt, and seemingly no way out but down, Puerto Ricans now face school cuts, austerity measures, and pension changes, all directed by the technocratic Financial Oversight and Management Board.
But it hasn't always been this way on the island.
In the '60s and '70s, Puerto Rico was a luxury getaway for everyone from John F. Kennedy to Ava Gardner, sparking a new age of development on the island that was once considered a bright spot of Latin American development. Now, youth unemployment sits at 28 percent, twice what it is on the mainland U.S. The island also has a mean income of $19,000, which is just over half the mainland's poorest state, Mississippi.
In 2014, 84,000 people left Puerto Rico, a net migration of two percent of the population in just a year. Meanwhile, the island has the most Walmarts and Walgreens per square mile in the world.
Miriam Ramirez, who served in the Puerto Rican senate between 2000 and 2004, and is now a federal affairs and health consultant, discusses how Puerto Rico found itself in today's situation.