Swimmers Who Don't Mind Female-Only Hours at the Public Pool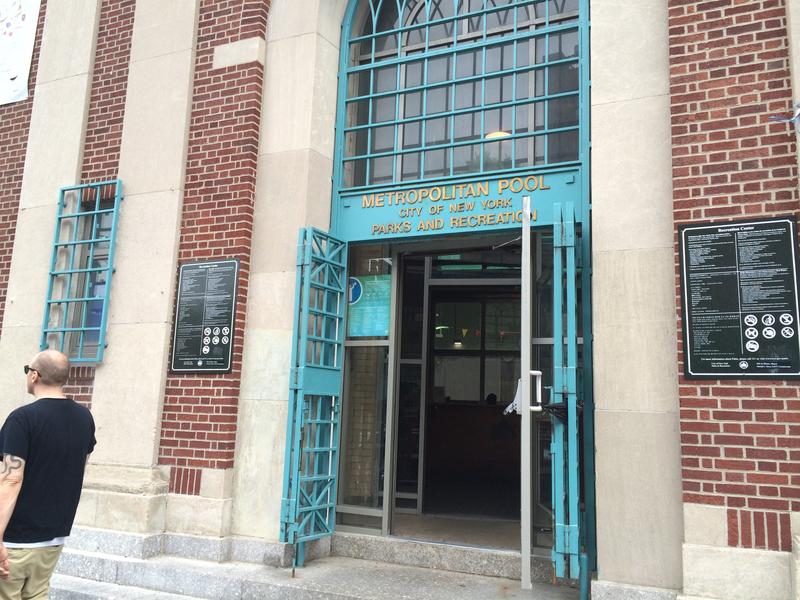 Since the 1990's a public indoor pool in Williamsburg, Brooklyn has been setting aside special, female-only swim hours to accommodate Hasidic women and girls. Because of religious rules, they can't swim with men. It wasn't an issue until recently, when someone complained to the city's Human Rights Commission. 
Several days a week, there are female-only swim hours, including on Sundays starting at 2:45 p.m. It was around that time when swimmer Robert Taylor was leaving the pool with his two small daughters.
"It doesn't bother me that I have to get out of the pool to respect other people's religious expression," Taylor said. "Being tolerant of other people's religious and personal expression is an important part of being in New York."
While Taylor was fine with female-only swimming hours, the Human Rights Commission has said it violates city law. At first, the Parks Department planned to end the special swim hours, but Assemblyman Dov Hikind intervened. He called on the city to be more accepting of cultural differences and the swim hours were re-instated. The New York Times editorial board called that capitulation. At the pool, the issue wasn't as controversial. Swimmer Jen Hyde said she liked the idea of ladies only swimming and would take part in it too, if only the ladies were more her speed.
"It's just older ladies swimming at a slower pace so it isn't conducive to swimming fast," she said.
On this particular Sunday, the swimmers were short on complaints. Hermes Payrhuber said he'd like to get to a point where gender is a more flexible term, but until then, he respects all-female swim hours.
"I want every lady to feel comfortable," he said. "In whatever she is believing in and whatever it takes for her to be in her place comfortable.... It's a public space so we have to share that."
Critics have said those who can't abide by the secular rules of a public space should find a private swimming pool instead. The city said it's looking for a possible solution. Until then, the female-only swim hours will stay in place in Williamsburg.