Shoddy Public Housing Boilers Cost City $1 Million a Month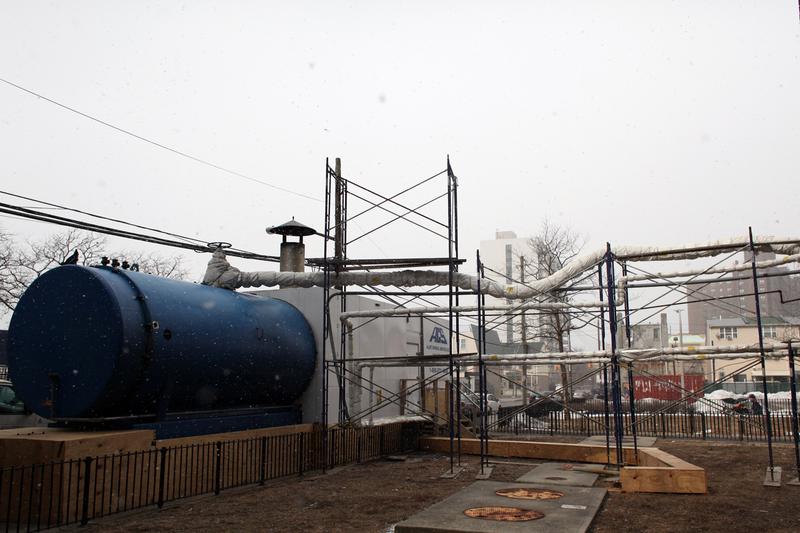 The 26 temporary boilers the New York City Housing Authority installed in 16 housing projects after Sandy are costing the city $1 million a month each to rent, according to NYCHA testimony at a City Council hearing Thursday in Coney Island.
At the Carey Gardens housing project, residents from public housing developments across the city told elected officials and NYCHA management that the mobile boilers freeze from the cold and shut off. Some residents said when that happens, they use their ovens for heat, risking a fire.
"When they break down everybody's in the cold we are told not to use our stove, but to keep our bodies warm, our children warm, our seniors warm we have no choice but to turn on our stove," Shirrley Aikens, the resident leader at the Carey Gardens Houses, testified.
Aikens complained that the boilers are loud, leak water and send smoke wafting into apartment windows, which residents tend to keep open when the boiler is working because temperatures often rise to 90 degrees.
NYCHA officials said they hope to convert the oil burning boilers to natural gas to alleviate some of the pollution and offset some of the costs.
City Councilman Mark Treyger grilled NYCHA officials, asking why it was using kerosene and electric heaters to keep boiler pipes from freezing. "Is that a safe and sound practice on the part of NYCHA to heat these developments?" 
Raymond A. Ribeiro, the Executive Vice President for Capital Projects at NYCHA replied "absolutely yes," adding that the city was monitoring emissions and "established a health and safety officer" at those sites.
Ribero passed out flyers depicting an elevated, stand alone boiler room that NYCHA would like to install in some developments if it gets enough funding.
NYCHA officials testified that to date it had received $187 million from insurance, $3 million from FEMA and $108 million from HUD, allowing the authority to roughly break even after paying the cost of the emergency Sandy response.
It hopes to begin replacing the temporary boilers in two years.
City Council members demanded a list of NYCHA's insurance contracts and vowed to find out why insurance payments have been taking so long.