Is Public Housing Prepared for the Next Sandy?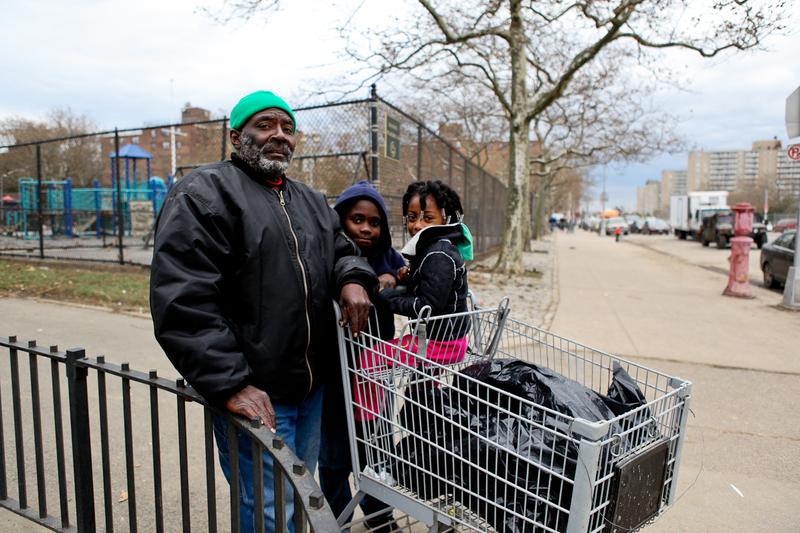 When Sandy hit four years ago, it exposed how susceptible public housing in the city was to coastal storms. More than 200 buildings were damaged and 60,000 residents were affected in Brooklyn, Queens and Manhattan. The developments suffered prolonged power outages and destroyed boilers. Residents felt there was a vacuum of information — evacuation orders were confusing and no one was sure when services would be restored.
Federal officials, recognizing that a large part of the issue was the steady disinvestment in public housing over the years, awarded the New York City Housing Authority a $3 billion grant for Sandy repairs. The funds were created to fix roofs, sidewalk and boilers at 33 developments damaged by the storm. And it's to be used for resiliency upgrades to prevent future storms from damaging the buildings. The grant is the largest in FEMA history.
You can see exactly what stage each development is in and what the money is being used for here.
This year, NYCHA finally began spending some of the grant for upgrades and resiliency. Construction has begun on three sites, with 23 others in the pre-construction phase.
At a building that's a model for other developments, Lower East Side Rehab V, construction is nearly complete. 
The city has installed low-cost elements, like a flood wall next to a ramp that leads to the basement and the boilers. 
The top of the stairs leading to the basement now have a 50-pound, removable storm gate that can be easily installed by housing staff if there's a storm surge warning.
Since the boiler system can't be moved to another location, there's now a flood wall inside the boiler room. The doorway has a flood panel that can be easily installed. And the basement windows have metal frames on the outside to quickly affix 20-pound aluminum panels.
Joy Sinderbrand, vice president for the office of Recovery and Resilience at NYCHA, says her office is designing each development on a case-by-case basis. "At each of the sites this looks different, and it has to do with the building height above sea level, the building orientation, whether there's landscaping that can be used, whether there are elements that can be designed into the building," she said.
So far, NYCHA has spent $284 million of the FEMA grant on repairs across the city. It's spent an additional $144 million over the past two years on design for these projects, plus asbestos abatement and boiler demolition.
When Sandy hit, 64 boilers were damaged or destroyed. The city brought in mobile boilers, which cost $1 million a month and frequently broke down. After two years, the City Council held a NYCHA hearing in a NYCHA housing development to draw attention to the problem.
Today, 16 developments are using 41 mobile boilers, which cost $500,000 a month total. These are newer boilers than the ones installed after Sandy; they are raised above the floodplain and are expected to be in place until 2018.
At the Carlton Manor Houses in the Rockaways, the mobile boilers are housed in two trailers and take up half a handball court. The tenant association president, Lawanda John-Gainey, lives on the 11th floor. It takes a while to get hot water up to her apartment, she said.
"You got to run the water in the tub, run the water in the sink, flush the toilet. And just wait," she said, adding it can take up to 30 minutes before the hot water is flowing.
NYCHA says it's also revamped how it updates residents on evacuation orders. The agency said if there is another evacuation, it will use a combination of robo-calls, social media and door-knocking to inform residents about what's coming and what their options are.
Gainey said she wasn't aware of NYCHA's evacuation plans. She said she'd be reluctant to evacuate to a city shelter after her experience during Sandy. "Last time they had people go to different shelters, but they had no way for those people to get back," she said. "No, that's no good, you don't just send me to West Bubble and I don't have no way to get back."
But one thing that's rarely mentioned by officials or residents is how the storm may have been a blessing in disguise. Many of these housing developments were short of funds for overdue repairs and upgrades that they will now be getting, thanks to the FEMA grant.
There will be several more years until construction is complete, though. Until then,  many residents are still living in vulnerable developments.