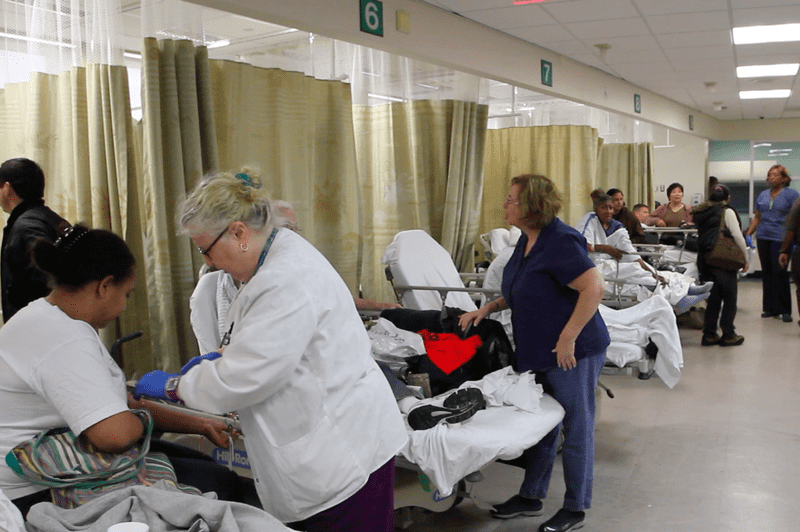 Undiagnosed post-traumatic stress disorder can affect as many as eight percent of Americans, particularly those with violent injuries. But many hospitals still have no clear approach to identifying patients with PTSD or helping them get treatment.
ProPublica reporter Lois Beckett found that Americans in violent neighborhoods are developing PTSD at similar rates to combat veterans. But, she notes, we're just starting to measure PTSD in a systematic way.
What can trigger PTSD in civilians? "Everything from car crash to sexual assault," said Beckett. But unless they're specifically asked about trauma by doctors, "most people just have no idea they even have PTSD."
Beckett said that trauma surgeons she spoke to were aware of the potential for PTSD in their patients, but the staffing costs for comprehensive screening were standing in the way. "We have doctors who are afraid to screen for PTSD because they don't think their patients will actually get treatment," Beckett said.
Doctors and researchers are just starting to understand the scope and depth of the problem. "There hasn't been that much research on civilian PTSD," said Beckett. "There's still so much that we don't know."
Lois Beckett's articles on PTSD are "Why Hospitals are Failing Civilians with PTSD" and "The PTSD Crisis That's Being Ignored."